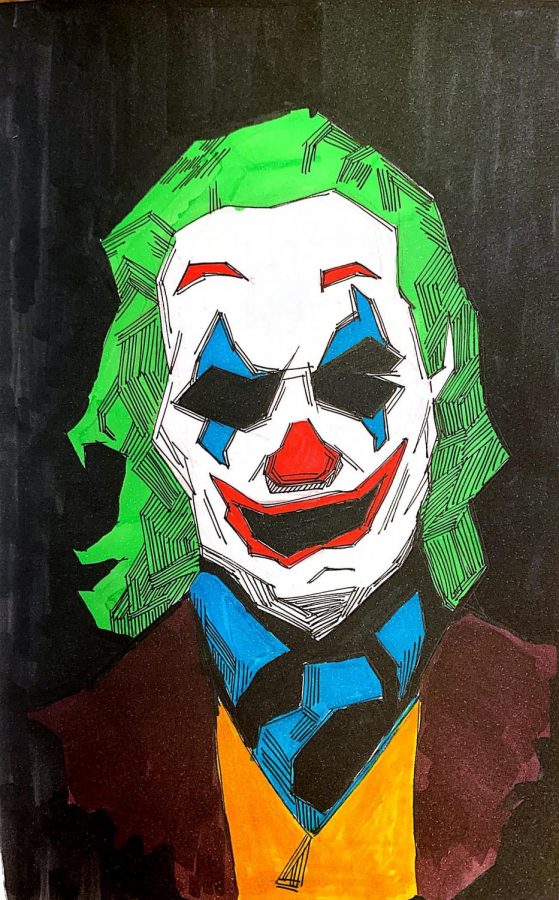 Kevin Zhang
At the Roxy Theater in Philadelphia, signs are displayed restricting face paint and masks inside the establishment in preparation for Joaquin Phoenix's Joker. Photo ID is required at the ticket booth and bag searches are performed. Patrons without identification are denied entry. Why is there this level of security for this particular movie?
There have been threats of violence at showings of Joker on platforms such as Twitter and 4chan, the majority being hoaxes. Nonetheless, these threats are being taken seriously and a movie theater in Huntington Beach, California was even temporarily shut down. 
All of this stems from the 2012 shooting in Aurora, Colorado during a midnight screening of The Dark Knight Rises. It has been a popular rumor, although unsubstantiated, that the shooter wore Joker style face paint. 
The DC supervillain has become an icon on anonymous internet forums such as 4chan among self-proclaimed "incels". Incels believe that their lack of companionship and acceptance is the fault of society, rather than of themselves. The Joker, a professional clown and societal reject who was dealt a bad hand, also blamed the world for his problems and turned to violence. There is speculation that some incels want to imitate him as well as the Aurora shooter and attack audience members at Joker while wearing his signature face paint. 
As of now, no threat has been acted on. If you plan on seeing Joker, stay vigilant and report any suspicious people donning white face paint.