Many Students Worn Out by Distance Learning
It's two months into iSelectLearning, and some Friends Select students feel exhausted to the point of disengagement and listlessness. The monotony, screen-dependency, and loneliness of distance learning have exacted a toll on a portion of the student body's energy and motivation.
In a poll sent to students in grades 9-11 on May 19th, 84% (26 out of 31) of students reported they feel more tired during iSelectLearning than they normally do in school.
The repetitiveness and inactivity of most days has become draining for many students. Ian Lamont '22 reports, "I'm just waking up and walking to my computer and sitting there for six hours and it's just wearing me down." Additionally, the lack of variety from day to day has made it difficult for some to maintain a sufficient sleep schedule. Isabelle Hills '21 says, "Not having structured time makes work feel stretched out. I need time to relax and socialize as well, so I am definitely sleeping less." Jonas Gruber '21 jokes that distance learning is "the academic equivalent of running on sand."
Social isolation has also factored into students' tiredness. "Now when we see our friends in school, it's just to do work," says Hannah Dubb '21. Many students interviewed reported that the free times in between classes are the moments they miss the most, and that the lack of unprogrammed social time is draining. "I feel like I'm working at a factory with a conveyor belt," reports Isabelle.
The most prominent factor of disengagement that students have identified is the absence of structure in the school day. Unlike an in-person school day, where students have seven hours of classes and additional time for extracurriculars, distance learning days only last from 10:00 to 1:00. Jack Denham '21 says that "the lack of structure has allowed students to slack off much more than they usually would in school."
Even though many students feel removed, most are trying to sustain a sense of community through the end of the school year. Like Isabelle says, though, "it is hard to stay engaged with a community you don't see very much." Students interviewed cited clubs, office hours, Quakers in Quarantine, and social Zoom calls as methods of staying in touch with friends.
This development has not gone unnoticed by teachers. English teacher Matthew Rosen concedes that "students are ready for the quarter to end. I can't blame them." Like many students, Matthew "gets a little worn out by the tedium of sitting at a computer."
However, distance learning has not been a negative change for all. Jack says that because he is always at home, he has more time to sleep and pursue individual activities. Additionally, the removal of commutes has made a positive impact on some students' mental health.
About the Writer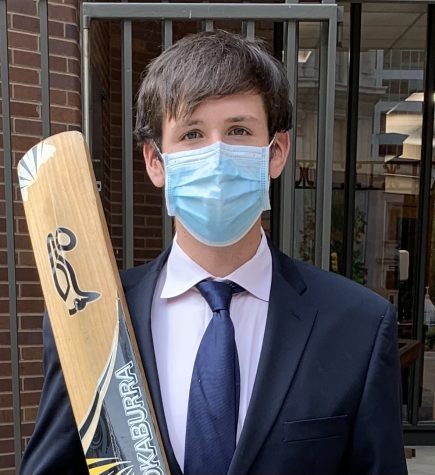 Peter Ryan, Editor-in-Chief
Peter Ryan is a senior at Friends Select School. He currently serves as President of Student Government, Co-Clerk of QUAKE, and founding leader of Cricket...