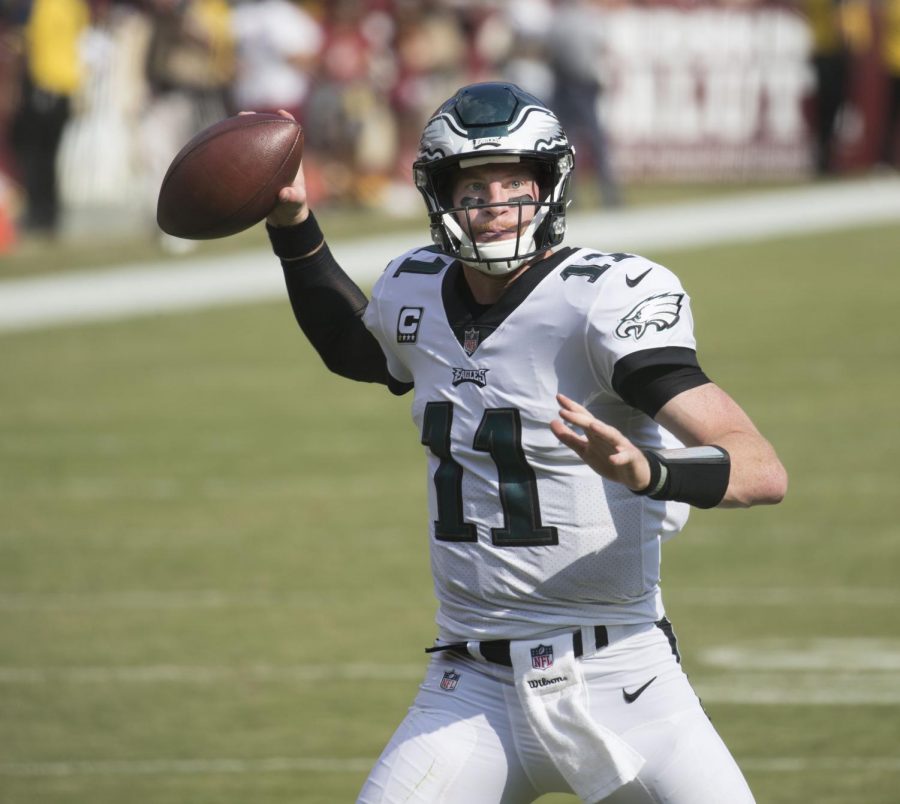 Like almost all industries, professional sports have been significantly altered by the COVID-19 pandemic. "Bubbles," empty stadiums, and other safety measures have created a distinctly different atmosphere in athletics this year.
The NBA, which paused indefinitely on March 10th, returned on July 30th in "the bubble," a facility at Disney World in Orlando, Florida, in which hundreds of NBA players, coaches, and other league officials are quarantined. Non-essential personnel are prohibited from entering the bubble to minimize the risk of an outbreak among players.
Because the NBA's regular season was nearly complete when the league temporarily shut down, only 22 teams were invited to the bubble, prematurely terminating eight teams' seasons. The league's playoff format was slightly expanded to make up for the COVID-19 shortened regular season. As of today, only five teams remain: the Los Angeles Lakers, the Los Angeles Clippers, the Denver Nuggets, the Miami Heat, and the Boston Celtics. Pundits have argued about the validity of this year's NBA playoffs: while some will praise the winning team for playing through adversity, others will question their victory due to the unusual circumstances.
Players were not required to compete, and players deemed high risk were excused without loss of salary. However, players opting out without a medical excuse were not paid for missed games.
The 22 teams that qualified were invited under very strict terms, to which all personnel were required to agree before entering the bubble. These terms included daily COVID tests, isolation housing for those who have tested positive, and mandatory reporting of all protocol violations through an anonymous hotline. Each team is permitted to bring a party of 37 people, consisting of players, support staff members, mental health professionals, and more.
The NBA "campus" comprises three properties at Disney World in Orlando: the Gran Destino Tower, the Grand Floridian Resort and Spa, and the Yacht Club Resort. Players have access to lounge spaces, personalized meals, and organized team activities.
The Philadelphia 76ers ended their season with a first-round loss to the Boston Celtics. The Sixers were hampered by injuries throughout their time in the bubble: point guard Ben Simmons missed the entirety of the postseason with a left knee injury, and center Joel Embiid suffered multiple injuries. After the Boston series, the Sixers fired Brett Brown after seven seasons with the team.
Major League Baseball, which planned to open its season on March 26th, shortened its 162 game season to just 60 regular season games, beginning on July 23rd.
While the MLB is not using the bubble method, they still are taking precautions. Since baseball returned in July, players have been subject to routine temperature checks, COVID tests every other day, and monthly antibody blood tests. Because lockers must be placed far apart from one another, players now prepare for games in miscellaneous rooms throughout ballparks. Players and coaches chew gum and tobacco as long as they don't spit. The league has requested that players be given low-level rooms at their hotels to prevent elevator use. They cannot shower, spend excessive amounts of time, or eat buffet-style food at their stadiums. Although teams are playing in their respective stadiums, no fans are allowed inside.
The Miami Marlins and St. Louis Cardinals have suffered COVID outbreaks, causing the league to intensify protocols. All players and staff must wear masks at all times except when playing on the field. There are also many new rules about when and where players can eat, hotel room safety and trips, and air travel safety.
The Philadelphia Phillies also faced some setbacks due to the COVID outbreaks and new guidelines. Following the Phillies' opening series against Miami starting July 24th, the Marlins recorded a surge of cases, so both teams took a week-long break to protect other teams and players. After a slow start, the Phillies have heated up, winning 14 of their last 22 games. The Phillies are currently 23-22, 4.0 games behind the division-leading Atlanta Braves. 
The NHL began its postseason on August 1st at two bubbles in Edmonton and Toronto. As the playoffs progressed and teams were eliminated, the league consolidated into only one bubble in Edmonton. When the NHL shut down indefinitely on March 12th, teams had played differing numbers of games, so end-of-season standings were determined by point percentage.
In the bubble, each team takes up one floor of a specific hotel with access to practice facilities, dining, pools, and fitness centers. The NHL has publicized some of its guidelines, including multiple COVID tests, daily symptom and temperature checks, and social limitations. Nobody, including officials and coaches, is required to wear masks during games, but all must wear them in the hotels and non-athletic facilities.
Players can opt-out of participating without penalty, but must notify their teams beforehand. Should they receive permission to leave, due to reasons such as medical risk, the birth of a child, family emergency, or pre-planned event, they must quarantine upon re-entry until they produce four negative tests. Players who violate protocol will face strict quarantine and earn penalties for their respective teams. Family members were allowed to join the players in the bubble starting on September 6th.
The Philadelphia Flyers, who began the Playoffs as the top seed in the Eastern Conference, defeated the Montreal Canadiens in a 4-2 series win. In the second round, the Flyers lost to the New York Islanders in seven games.
The NFL started their regular season on September 10th, after a carefully executed preseason. All teams practiced at their own facilities, and many of the non-essential personnel were isolated from their respective teams. Social distancing was encouraged as much as possible, so many teams spread out locker room space and limited in-person meetings. All personnel must wear masks indoors, except for practicing players. Nobody is permitted to share towels, water, food, or clothing. Teams must also have two weeks worth of personal protective equipment for medical professionals on hand. All travel will be conducted in private planes and buses.
Like the MLB, the NFL is not using a bubble. Players may stay in team sponsored hotel rooms or at their homes. Through the NFL Players Association (NFLPA), players were informed they will be punished for "reckless behavior outside of the team facility." Players must quarantine and contact medical professionals if they feel symptoms or test positive.
The league has developed a system of contact tracing using radio frequency tracking devices to address the concern of in-game exposure. Players will have chips embedded in their shoulder pads to see who has been within six feet of one another.
Individual teams may create their own policies for game day attendance. The league requires the first eight rows to be taped off for distance from the players, but local and state governments may allow spectators; the Kansas City Chiefs allowed fewer than 17,000 fans (22% capacity) to attend their game last Thursday night.
The Philadelphia Eagles, though, will play all home games behind closed doors. After blowing a 17-0 lead early on, they lost their first game of the season 17-27 on Sunday against the Washington Football Team.