Justice Ruth Bader Ginsburg Dies at 87: Remembrance and Ramifications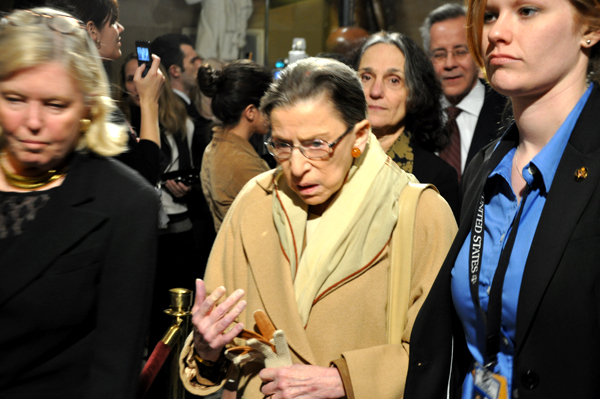 Supreme Court justice and modern feminist icon Ruth Bader Ginsburg passed away from cancer on Friday at the age of 87.
Born Joan Ruth Bader in New York City in 1933, Justice Ginsburg was raised in a conservative Jewish family in the Flatbush neighborhood of Brooklyn. Justice Ginsburg's mother Celia took an active role in her education, taking her to their local library and encouraging her to attend college. In 1954, she graduated Phi Beta Kappa from Cornell University, where she met her husband Martin Ginsburg.
Even before she was appointed to the federal bench in 1980 and the Supreme Court in 1994, Justice Ginsburg was a trailblazer for women's rights in the American legal community. She graduated first in her class from Columbia Law School in 1959, where she excelled as a student and as a writer for Columbia Law Review, while also taking care of her young daughter.
Although she encountered intense discrimination at the beginning of her legal career, Justice Ginsburg became a professor at Rutgers Law School in 1963, where she was paid significantly less than her male colleagues. Over the next fifteen years, she co-founded the Women's Rights Law Reporter, the country's first feminist legal journal, and established the Women's Rights Project at the American Civil Liberties Union (ACLU). She often argued in front of the Supreme Court to extend provisions for women under the Equal Protection Clause in the U.S. Constitution. Justice Ginsburg's work to revolutionize the American legal system's treatment of women led the deceased Justice Antonin Scalia to call her "the Thurgood Marshall of women's rights."
Justice Ginsburg's legal excellence and passion for justice continued during her time as a jurist. After fourteen distinguished years of service on the United States Court of Appeals for the District of Columbia Circuit, President Bill Clinton nominated her to be an Associate Justice of the Supreme Court. At the time of her appointment, Justice Ginsburg was one of only two women on the Court, and the only Jewish justice.
In her 26 years on the Supreme Court, Justice Ginsburg fervently and successfully defended women's rights; her opinions and dissents have positively impacted women's rights to education, equal pay, and privacy. Perhaps most famously, she fought to protect women's rights to abortion and healthcare, drawing a clear distinction between laws designed to protect women's health and laws designed to control women's bodies.
Less than two hours after Justice Ginsburg's passing was publicized, Senate majority leader Mitch McConnell announced that the Senate would "move quickly" to announce a nominee as her replacement. This statement directly contradicted McConnell's 2016 decision to block President Obama's replacement for the deceased Justice Antonin Scalia on the grounds that his nomination came too close to the upcoming presidential election.
This hypocrisy is the epitome of Republican politics in the 21st century: the GOP has no respect for precedent, rule of law, or human decency. Today, the sole goal of the Republican party is to pad the pockets of the wealthy and powerful.
It is unclear how the confirmation process for another conservative Justice would play out. While no American can reasonably expect that Republican senators will act ethically, a handful of swing-state senators may vote against Trump's nominee in an attempt to win over liberal voters: Susan Collins (R-ME), Thom Tillis (R-NC), Steve Daines (R-MT) and Joni Ernst (R-IA) should be well aware that the outrage from a confirmed appointment to the Supreme Court might drive voter turnout enough to cost them their senate seats this November. Senator Lisa Murkowski (R-AL) has already announced that she will not vote to confirm a new justice before the presidential election. Additionally, Senator Mitt Romney (R-UT) has placed integrity above party in the past, and may do so again in a confirmation trial. If four of the six aforementioned Republican senators vote against Trump's future nominee, Justice Ginsburg's seat will remain vacant until after the election.
In 2018, Justice Brett Kavanaugh's controversial confirmation trial, along with other factors, led to a successful midterm election for the Democratic party. If voters respond to this episode of Republican immorality in the same way they did two years ago, Democratic candidates (including Joe Biden) could benefit from a GOP attempt at an additional supreme court appointment.
However, Democrats' expectation that morality will eventually prevail among voters and legislators has failed before: very few experts anticipated that President Trump would be elected, and many doubted that traditionally "moderate" GOP senators would confirm Justice Kavanaugh after substantiated sexual assault allegations.
In her later years, Justice Ginsburg asked to be remembered "as someone who used whatever talent she had to do her work to the very best of her ability." This attitude, along with her entire career, defines the equal opportunity that the United States should strive to provide to each and every citizen. Justice Ginsburg's work to elevate women in American society made our country a "more perfect union," and history will recognize her as a hero for equal rights in the United States.
About the Writer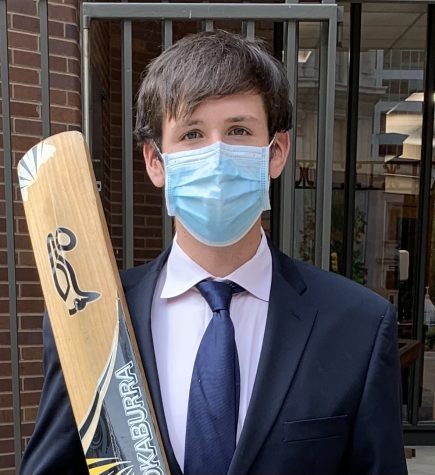 Peter Ryan, Editor-in-Chief
Peter Ryan is a senior at Friends Select School. He currently serves as President of Student Government, Co-Clerk of QUAKE, and founding leader of Cricket...