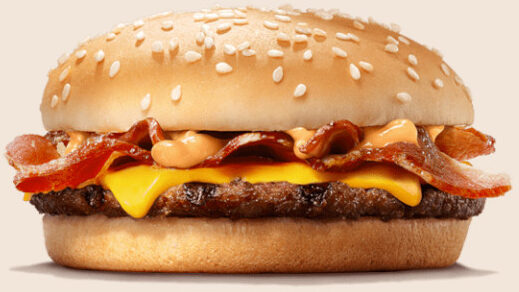 On September 8th, rapper Travis Scott and his label, Cactus Jack Records partnered with McDonalds to produce the "Travis Scott Meal," luring massive amounts of customers to the popular fast food restaurant, according to CNBC.
The Travis Scott Meal is inspired by Scott's favorite menu items at McDonald's: the quarter pounder with cheese, fries, and a sprite. The meal features all of these items with some minor changes. The quarter pounder includes bacon and the fries come with BBQ dipping sauce.
The burger has caused an influx of customer activity, causing some McDonald's locations to run out of ingredients, according to CNBC. When asked why the burger is so popular, Nick Hurwitz '21 said, "It has hype because of the name. It's nothing special, just a regular quarter pounder with cheese with a little bacon."
Peter Ryan '21 added: "it's a cultural phenomenon; if you're not getting the 'travy patty' what are you doing? People have to get it for the memes — it's hard to explain why it's funny but it is. That is why people love it."
According to INews, social media apps like Instagram and Tiktok have boosted the Travis Scott Burger's popularity, serving as free advertisements for McDonalds among teenagers and social media users. Approaching a McDonald's drive-thru window and requesting the burger in creative ways has become a popular meme among young people. "For people our age it's an inside joke that you don't have to do anything to be a part of but everyone is in on it. Eating the Travis Scott Burger makes you feel a part of something because it is a shared experience with everyone, even people you don't know," says Peter.
According to the Wall Street Journal, profits from the burger's sales have helped the restaurant recover from the financial crisis caused by COVID-19. Alston Abobi '22 said, "I usually don't go to McDonalds, it's not really my vibe. Since the Travis Scott Burger was out, I felt I had to try it to see what all the excitement was about."
Since the burger has been out for about a month, the excitement around the burger has toned down. Peter says, "If McDonalds plays its cards right, they will only sell it at certain times every few years and not make it a menu item or it will lose its attraction." The meal is set to end sales on October 4th. It is unknown if McDonalds will bring it back.