3 Things – Eagles vs Cowboys
Despite very shaky starts to the 2020 NFL season, the Philadelphia Eagles (2-4-1) and Dallas Cowboys (2-5) will face off for first place in the NFC East on Sunday night.
Mutual Weaknesses Present Opportunity to Cowboys' Run Game
Although Dallas boasts the NFL's most productive passing game through week 7, injuries to quarterbacks Dak Prescott and Andy Dalton indicate that running back Ezekiel Elliott (#21) will carry the Cowboys' offense on Sunday night. Statistics show that Dallas' ground game has been subpar, but those numbers are distorted by strong opponents and relatively few rushing attempts.
Over the last two weeks, the Eagles' defense has been gashed up the middle by both the Ravens and the Giants. Defensive linemen Fletcher Cox (#91) and Javon Hargrove (#93) have left gaping middle holes at the line of scrimmage, and linebackers Nathan Gerry (#47) and Alex Singleton (#49) have failed to accost runners in the box. Elliott, who has primarily functioned as a pitch and receiving back in recent weeks, will need to confront his recent struggles in the middle of the field in order to breathe new life into a stagnant Cowboys offense. Considering Dallas quarterback Ben DiNucci took his first ever NFL snaps on Sunday, an effective running game may be the Cowboys' only option against the Eagles.
Risky Eagles Passing Attack Meets League's Worst Secondary
Eagles QB Carson Wentz (#11) throws more high-risk high-reward passes (5.96%) than any other quarterback in the NFL. Baker Mayfield, the only other quarterback with a similar big-throw rate, dominated the Cowboys in week four. Against risk-taking quarterbacks like Mayfield, Russell Wilson, and Kyler Murray, the Cowboys have allowed six touchdowns of thirty or more yards while taking just one interception. For Wentz and coach Doug Pederson, this should generate many deep shots throughout Sunday night's game.
Even if Eagles receivers can get open, catches have been hard to come by in Philadelphia this season. As Zach Ertz, Alshon Jeffrey, and DeSean Jackson all cope with injuries, inexperienced receivers like Travis Fulgham (#13) and John Hightower (#82) have struggled to handle catchable passes. Regardless of who starts on Sunday, Wentz will need capable receivers to haul in throws downfield.
Low Morale in Dallas
Aside from numerous struggles with tactics and personnel, the Cowboys face widespread reports of miscommunication and animosity in the locker room. On October 20th, Dallas insider Jane Slater reported that many Cowboys players have lost trust in their coaching staff, with one player alleging "they just aren't good at their jobs." Just six weeks into his tenure as head coach in Dallas, Mike McCarthy faces the added pressure of controlling a dissatisfied locker room that recently lost its emotional leader in Dak Prescott, possibly distracting him from strategic duties.
All of these concerns may be exacerbated by the Cowboys' embarrassing 25-3 loss against the Washington Football Team this weekend. Unless McCarthy can repair his sinking ship this week, Dallas could come out unmotivated and flat against an Eagles team that began to find its footing at the end of last Thursday's win against the Giants.
About the Writer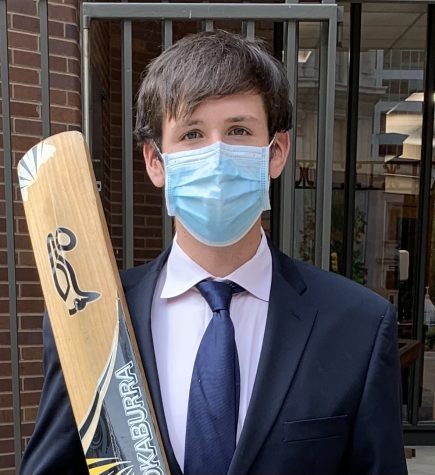 Peter Ryan, Editor-in-Chief
Peter Ryan is a senior at Friends Select School. He currently serves as President of Student Government, Co-Clerk of QUAKE, and founding leader of Cricket...