Student Portfolio Work Featured in Online Art Exhibition
The Senior Portfolio Exhibition, an annual art show at Friends Select displaying work from the Portfolio Preparation class, has been moved online due to limitations imposed by the COVID-19 pandemic. 
Portfolio Preparation, taught by Art Department Chair Deborah Caiola, is a first-semester class for 12th-grade students applying to college with a portfolio and for seniors who are interested in art and want to create a cohesive body of work. The exhibition is the culmination of the Portfolio course.
Each student provides an artist's statement, which serves to summarize and explain the significance of the portfolio's contents to viewers. "Often what compels artists to create is non-verbal. Putting words to the ideas after the fact might feel contrived at first – like retracing your improvised dance steps and calling it choreography," says Deborah.
Traditionally, the portfolio exhibition takes place in the front hallway — each student presents their portfolio in a personal area of the hallway walls. Deborah says that the class collectively designed the website so that each artist could still create an individualized presentation.
On the website, viewers can see all nine artist pages. These pages contain student artists' selected pieces and artist statements. Some students chose to present their work in a single video, while others showed their pieces as separate images with their statement posted at the top of the page. The 12th-grade artists on the website are: Nina Bombeke, Liv Coleman, Edern Landais, Chris Nelson-Pyne, Freeman Rabb, Masai Pines-Elliott, Lewis Shaw, and Kevin Zhang.
These individual pages contain a variety of themes, media, and artistic styles. Masai's page presents a collection of photos from this summer's Black Lives Matter protests; Nina's work interpolates poetry, drawing, and collage; Freeman "tries to emulate one or a few tendencies of humanity, and put a distorted spin on it," according to his artist's statement.
For Deborah, Portfolio Presentation also offers the opportunity to celebrate her students and their high school art careers. "It is incredible how much the Portfolio students have grown as artists in the past three and a half years and it's an enormous privilege for me to work with a group of such strong, diverse creativity and talent," she says.
The exhibition can be found here.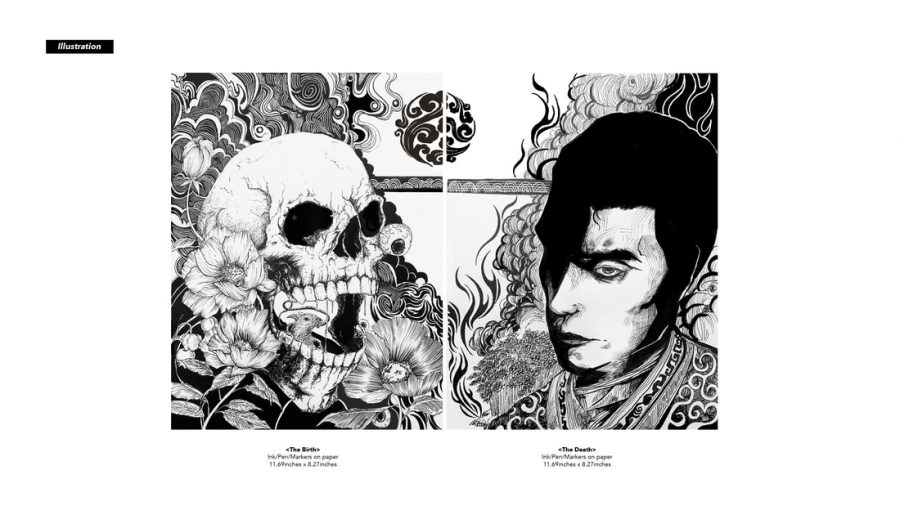 About the Writer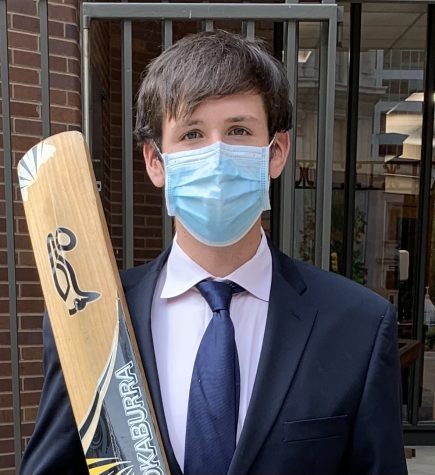 Peter Ryan, Editor-in-Chief
Peter Ryan is a senior at Friends Select School. He currently serves as President of Student Government, Co-Clerk of QUAKE, and founding leader of Cricket...