Retro Review: Fearless by Taylor Swift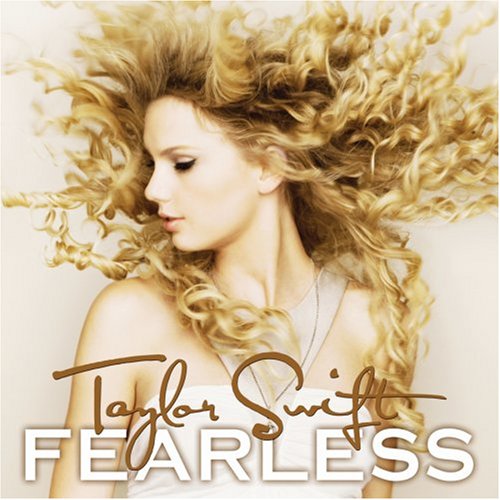 After dropping two surprise indie records — folklore and evermore — in 2020, pop star Taylor Swift kickstarted her 2021 promotion by announcing the release of a rerecording of her 2008 platinum album. Fearless, which won album of the year at the 2010 Grammy Awards, hit #1 on the Billboard 200 and received a platinum certification from the RIAA. Thirteen years and seven Billboard #1 albums later, it's worth taking another look at the record that vaulted Swift into global superstardom.
Swift began her musical career around the age of twelve, when she learned to play guitar, started writing songs, and was introduced to a youth talent manager. At fourteen, her family moved to Nashville so that she could be closer to the country music scene. During a youth showcase in 2005, Swift's performance impressed label executive Scott Borchetta, who would soon found Big Machine Records, which signed Swift as one of its first artists. Her debut album, Taylor Swift, peaked at #5 on the Billboard 200 and earned Swift the Academy of Country Music Awards' Top New Female Vocalist award in 2007. The album's success put Swift on the map and left many eagerly anticipating her sophomore release, Fearless.
The album opens with the title track, "Fearless". This song, which transitions from a soft guitar opening to a louder and faster close, showcases Swift's most natural, authentic-feeling storytelling on the album. The next song, "Fifteen", is sweet-sounding and catchy, but cliche to an annoying extent. Its glorification of archetypal high school relationships is so dry and unoriginal that it taints the song's listenability.
"Love Story", the third track on Fearless, is perhaps the most famous song from the album. Using Shakespeare's Romeo and Juliet as a metaphor for a teenage romance, the song's combination of banjo and laid-back drums leading into a more raucous chorus is infectious and highly replayable. The other hit from the album, "You Belong with Me", also features the banjo alongside a typical guitar-driven country ensemble. "You Belong with Me" is catchy and vibrant, a naive and intentionally ridiculous confession of feelings to a friend stuck in a toxic relationship. Although the lyrics are laughably absurd, the song is an undeniably fun listen.
The middle of the album is populated with a handful of slower, gentler, and uninteresting songs like White Horse, Breathe, and You're Not Sorry. Although Swift's voice and diction lend well to country ballads, these tracks are a tad boring and uninspired, especially as a unit. Treacly lyrics on White Horse like "this isn't Hollywood / this is a small town" and the schmaltzy, slow progression on You're Not Sorry are borderline gag-worthy.
However, this section also has some highlight tracks. Hey Stephen, Tell Me Why, and The Way I Loved You are all creative and energetic tracks that merit multiple listens. Although not lyrically intriguing, Hey Stephen is an upbeat and easy listen. Tell Me Why contains one of the strongest vocal performances on the album and is an entertaining sing-along. The Way I Loved You features Swift's most advanced songwriting on Fearless: Whereas most of the album's tracks narrate one-dimensional and commonplace teen relationships, this song mixes Swift's characteristic platitudes with a more nuanced look at a stable but imperfect couple.
The final three songs provide an underwhelming conclusion to an otherwise enjoyable album. Forever & Always and the closing track Change offer few substantial lyrics and generally boring instrumentals, and The Best Day is rife with manufactured, corny faux-nostalgia.
Fearless is one of Swift's strongest albums and the best record from her country phase. More than anything, the album is fun, listenable, and easy to enjoy with other people.
It is unclear what listeners should expect from the album's rerelease, which will be available on all streaming platforms on April 9th. The updated version of Love Story, released on February 12th, sounded more mature vocally but was virtually unchanged in structure. Even if this newly recorded copy of Fearless doesn't have many new elements, it will still be a good excuse to celebrate the music on the album.
Rating: 4/5
About the Writer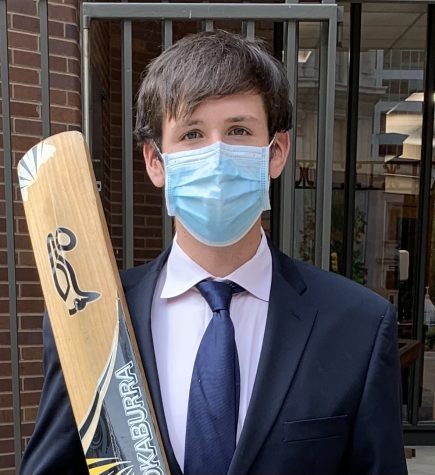 Peter Ryan, Editor-in-Chief
Peter Ryan is a senior at Friends Select School. He currently serves as President of Student Government, Co-Clerk of QUAKE, and founding leader of Cricket...