Friends Select Offers Free Summer Enrichment Courses for Current Students
This summer, Friends Select's SummerSessions programs will include more enrichment and advancement classes than ever before. These classes, which are free for Friends Select families (aside from advancement courses), will run during various time periods throughout the summer, ranging from a couple of days to nine weeks.
Friends Select divides SummerSessions into three distinct sections: City Academy, City Lab, and City Institute. City Academy includes advancement courses in math, remedial courses in math and writing, and a handful of academic enrichment courses like Elementary Arabic and Pragmatic Woodworking. Mathematical advancement courses, which will take place virtually, were the only summer courses at Friends Select before the school implemented SummerSessions.
City Lab courses explore more freeform topics in shorter time frames. Courses available to Upper School students include the following:
| | | | |
| --- | --- | --- | --- |
| Antiracism for White Students | Virtual | Sarah Kelly & Ian Lockey | June 28th – July 9th |
| Cooking | Virtual | Steph Demko | July 12th – 16th, July 19th – 23rd, July 26th – 30th |
| Wildcrafting: Food Fermentation and Sustainability | In-person | Kellie Bowker & Amy Danford | July 5th – 9th |
| Lights, Camera, Action! Intro to Video Production | In-person | Zoë Blatt | July 5th – 9th |
| Diving into DSLR Photography | In-person | Zoë Blatt | July 5th – 9th |
| Pragmatic Woodworking | In-person | Max Budnick | July 5th – July 16th |
| Poetry in the City | In-person | Vanessa Rosensweet | June 21st – July 2nd |
| Formal Writing and the 5-Paragraph Essay | Virtual | Matthew Rosen | June 28th – July 2nd |
| The Silk Road and the Origins of Globalization | Blended | Erik Hermans | July 20th – Aug 12th |
| Elementary Arabic | Blended | Erik Hermans | July 20th – Aug 12th |
More information on these courses can be found on the

Summer Sessions Website

.
Fifth Grade teacher Steph Demko, who will teach the cooking course in July, drew inspiration for her class from her Middle School cooking club. The course, which runs for three separate one-week sessions in July, will explore recipes for breakfast, lunch, dinner, and dessert. Steph encourages Upper School students to register for her course because "learning some basic cooking techniques and recipes is an important life skill that we all need."
Wildcrafting, taught by Lower School teachers Kellie Bowker and Amy Danford, will take place from July 5th to July 9th. Kellie says that although fermentation "seems pretty mysterious," it "has a lot of practical and delicious uses" as well. The class will explore kombucha and jun, assorted pickles, fresh cheese, sourdough, and other projects. Kellie invites students to join because "there is a great deal of satisfaction in being able to feed yourself and your community."
Both of Zoë's courses, which are available to Middle and Upper School students, will "offer students the chance to explore manual photography and filmmaking as they travel the city to scout interesting and unique locations for their work."
More information about these classes, including dates, times, and cost can be found on the SummerSessions web page.
About the Writer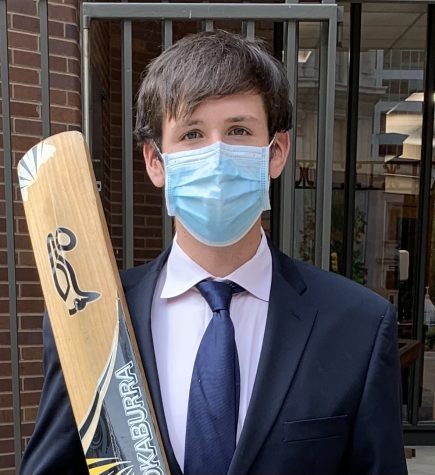 Peter Ryan, Editor-in-Chief
Peter Ryan is a senior at Friends Select School. He currently serves as President of Student Government, Co-Clerk of QUAKE, and founding leader of Cricket...