Review: Jesus is King by Kanye West
On Jesus is King, Kanye West is supported by top level production, but his foray into gospel music is dragged down by weak songwriting.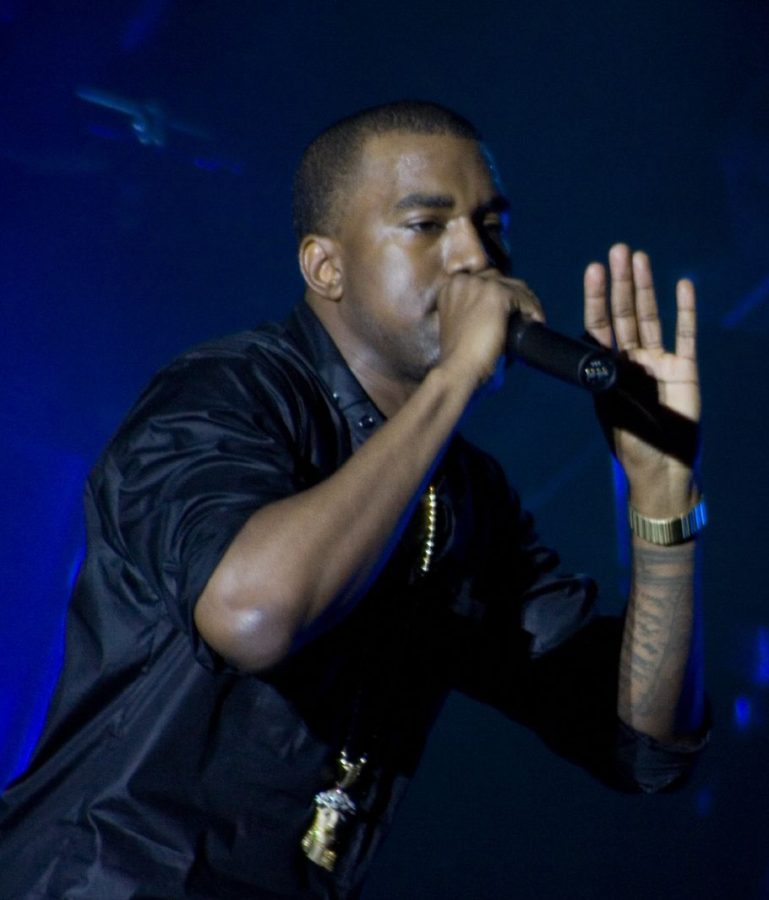 Very few names are as simultaneously loved and derided as "Kanye West." Last year was a watershed moment in Kanye's career. As part of his "Wyoming Sessions", he worked on two of the year's most critically acclaimed albums: Pusha T's Daytona, which he produced, and KIDS SEE GHOSTS, a collaboration with Kid Cudi. On KIDS SEE GHOSTS, Kanye proved he can still make a masterpiece, even at the tail end of a 10 album career. In the span of the year, he also released a self-titled record and produced albums by Nas and Teyanna Taylor, all of which received wildly different critical reception. 
Despite his musical output, Kanye's personal life has been rife with controversy. His friendship and political partnership with Donald Trump has brought criticism from many fans; At one point, Kanye claimed "slavery was a choice" during an interview with TMZ. After announcing and then scrapping his project Yandhi, the long awaited sequel to his divisive 2013 album Yeezus, Kanye announced Jesus Is King. After multiple release dates came and went, Kanye's highly anticipated gospel album is finally available.
Jesus is King is short, clocking in with a runtime of 27 minutes. A brief album can have its benefits. In KIDS SEE GHOSTS, brevity worked in its favor–the album was condensed, utilizing every second of its 22 minute runtime and providing a wild experience that feels much longer. However, an album as short as Jesus Is King has no wiggle room. If the record has just one or two weak songs, the entire project is dragged down significantly. Unfortunately, this rings true for Jesus Is King, where a short album just doesn't feel satisfying. A half-hour long project doesn't feel long enough to fully explore the new direction Kanye is taking, and with several songs feeling similar, the album should be at least three songs longer.
One thing that immediately warrants discussion is Jesus is King's production. Despite a few moments with mixing that could be improved, the beatwork is pristine. On God is undeniably the highlight. Made in collaboration with P'ierre Bourne, an exciting young producer well known for his work with trap artist Playboi Carti, the beat is incredible. The lackluster lyrics, which include Kanye blaming the IRS for the exorbitant price of his shoes, can't ruin the energy produced by the intense and gorgeous synth melodies. Other well-produced songs are Follow God, which perfectly loops a sample from a 60's gospel record. Additionally, Use This Gospel, which marks the reunion of legendary hip hop duo Clipse, uses a beautiful humming melody to create an angelic sounding song only brought down by an unnecessary Kenny G saxophone solo.
The album starts off strong with Selah, a successful fusion of hip hop and gospel that combines choirs and organs with powerful drums, moody trap beats, and Kanye's rapping. While Ye's lyricism isn't as strong as it could be, it doesn't drag down the energy of the song. Very quickly, however, things fall apart. The first low point of the album is Closed on Sunday, a boring listen with juvenile lyrics that don't mesh with the ominous instrumentals. The rhymes about Chick-fil-A bring the record to a halt, and the song has no place in the context of the album. Everything We Need contains obnoxious lyrics about Adam and Eve, but the song is redeemed by Ty Dolla $ign and Ant Clemons' backing vocals. Both Water and God Is contain repetitive, boring lyrics that feel like a chore to listen to. 
On the other hand, Hands On and Use This Gospel are a return to form for the record; they are two of the few tracks on Jesus Is King that successfully blend the genres, balanced in a way that feels more unique than many of the other songs on the album. Jesus Is Lord, a 45 second song with epic sounding brass instruments that could have made for a beautiful closer, ends the album abruptly, making it feel unfinished.
Jesus is King could have worked. The foundation for a great album existed. Instead, Kanye released a rushed, yawn-inducing record that doesn't reach its potential. Songs are populated with some of the worst lines in Kanye's career that don't do the fantastic production justice. As indicated by the more worthwhile songs on the record such as Use This Gospel and On God, Kanye still has the ability to make a well-rounded project. However, if his experimentation with religious music continues, he needs to spend more time creating a fully fleshed out record that isn't ruined by subpar lyrics.
Best Song: On God
Worst Song: Closed On Sunday
5.7/10