Metamorphoses: A Groundbreaking Friends Select Production
On November 15th, Friends Select's incredible thespians performed Metamorphoses, a collection of ancient myths written by Ovid and adapted by Mary Zimmerman almost 2,000 years later. 
Although both performances were on days without school, many students still made the trip to see their peers perform. As the audience settled in, their attention was first drawn to the magical set designed by Max Budnick and his Technically Theater class, which included a painted backdrop of a cloudy day, a chandelier, and a raised platform with a pool of water. 
Costumes designed by Bella Iannozzi '20 were another visual highlight of the show. Some particularly exquisite pieces included a light-up skirt worn by Elena Milliken '22, wings worn by Sara Kelley '20, and a chilling body suit worn by Kaiyuan Chen '20 for his portrayal of demon character, Hunger.
In addition to the set and the costumes, the music for the show was also student-created. The play's entire score was composed by Freeman Rabb '21. His choice of melody and electronic instruments were unique, and truly gave the play a feeling of authenticity — it helped bring a modern atmosphere to the ancient play. 
Olivia Shuman '21's character, King Midas, brought another modern touch, as she wore a suit and a blond wig, possibly as political commentary and interpretation of President Donald Trump. 
Friends Select's Metamorphoses was different from its predecessors in that it featured the first on-stage kiss in recent history. Freeman Rabb '21 and Sara Kelley '20 kissed, and the crowd was astonished. Though a surprising addition, it finally filled what felt like a missing piece in Friends Select theater following years of romance plot lines that felt incomplete. 
Despite the laudable execution of the play, the plot and language were slightly confusing. The original play is wrought with adult narratives, such as incest and rape. (For further information on this topic, consider reading this article in the New Yorker.) The choices on which scenes to remove or include made the show perplexing. The structure of the play, with many consecutive short separate plays, only worked to exacerbate this. 
The choice of Metamorphoses as a high school play seems questionable. There were attempts at modernization, but the frilly language and racy themes ultimately made the play feel outdated. In the future, the FSS theater program could benefit from polling a larger portion of the student body on what plays students would like to see. 
Most importantly, all proceeds made from Metamorphoses were donated to WePAC, a non-profit organization focused on improving West Philadelphia's public school libraries. (Read more about WePAC in this article by Elena Milliken '22.) This is a generous donation that theater director, Donna Romero, and the program should be commended for. 
Overall, Metamorphoses may be difficult to understand, but Friends Select students did a superb job with the acting, sets, costumes, and music. Good job, thespians!
About the Writers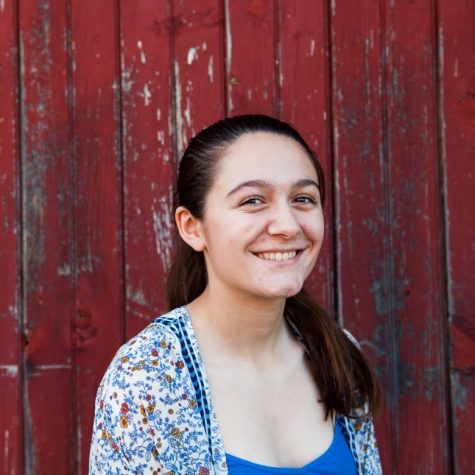 Annie Rupertus, Editor-in-Chief


Annie Rupertus is a member of the class of 2021. In addition to being a class officer, an athlete, and a participant in various social justice-related...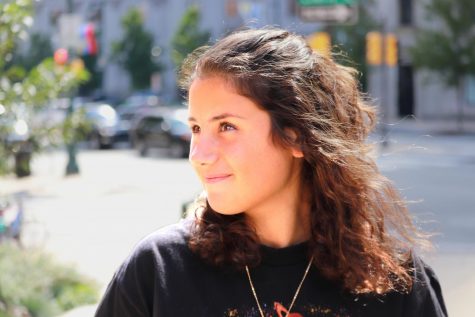 Zoe Tzanis, Editor-in-Chief
Zoe Tzanis is a senior at Friends Select enrolled in the Journalism class and serving as The Falcon Editor-in-Chief. She is interested in history and media...