FSS Art Students to Exhibit at Free Library of Philadelphia
FSS art students will exhibit at the Parkway Central Free Library from March 2nd to March 31st. 
According to Deborah Caiola, "Two years ago, a group of FSS art students were able to present their works in an art institution, and the creativity these students exhibited during the project was tremendous. That's why I want to do it again."
Students from grade 2 and 7 are exhibiting artworks related to mapmaking.  Fourth graders will exhibit illustrations of "Knee-Hi, The Safety Dog," the beloved mascot of the Free Library. 
According to Lynda Greenwade, "the Sculpture class is recycling and reconstructing old Library books into unique sculptures. Metalsmithing is exploring pattern, cultural ornaments, as well as art deco and art nouveau design in small sculpture and jewelry.  Sculpture students are creating sculptures out of books."
Advanced Drawing & Painting students are currently finishing off their paintings. "Students are trying to produce artworks that will fit into the decorative neoclassical arts in the free library," said Deborah, "I think starting off with a specific goal in mind would help them to develop better skills."
Zoe Blatt, photography teacher, explained that her "students created a range of works inspired by the free library, including double exposures, photo montages and digital illustrations on top of photographs."
"I encourage FSS students to come to the free library and check out the exhibition," said Deborah, "Your classmates have done beautiful works." 
A reception for the exhibition is on Thursday, March 5th from 5-7pm at 1901 Vine Street.
About the Contributors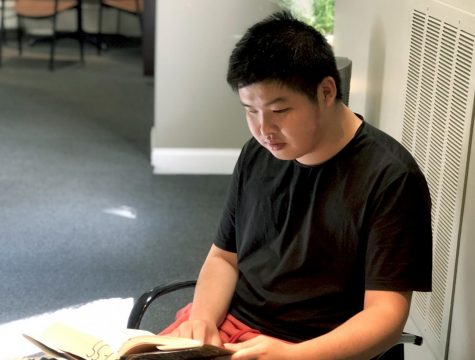 Will Wang, Staff
Will Wang is a member of the class of 2020 and is enrolled in Journalism. Will is an active observer of international politics and global markets. In his...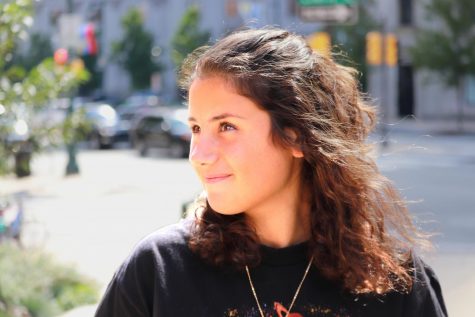 Zoe Tzanis, Editor-in-Chief
Zoe Tzanis is a senior at Friends Select enrolled in the Journalism class and serving as The Falcon Editor-in-Chief. She is interested in history and media...