TikTok: What Friends Select Students Should Know
TikTok, a relatively new dance-centric social media app, is currently the most popular app on Apple's app store. Despite its rapid ascension over the past two years, TikTok may not be available to American users for long: President Donald Trump, citing national security concerns, has threatened to ban the app in the United States unless it is purchased by an American company by September 15th. Tech giants Microsoft and Oracle have emerged as potential buyers, but no deal has been reported yet. 
TikTok is especially popular with children and young adults: over 60% of TikTok users are 16-24 years old. The app is owned by ByteDance, the Chinese internet technology company that also created Musical.ly. It is also quite popular at Friends Select School; in 2019 and 2020, students could often be seen making dance videos for the app in hallways and classrooms. Elena Miliken '22 and Lewis Shaw '21 list an "engaging interface," "endless scrolling," and "a specially tailored for-you feed" as qualities that make TikTok different from YouTube and Instagram.
The Trump administration has publicly defended their TikTok ultimatum by expressing worry that ByteDance could potentially share American users' data with the Chinese government. ByteDance has a history of working closely with China, from disseminating state propaganda to assisting human rights abuses against Uiyghur Muslims in Western China. As geopolitical conflicts transition from the battlefield to the digital grid, it may be dangerous for Americans to share data and personal information with a Chinese ally.
However, some critics speculate that Trump's attack on TikTok has more to do with personal gripes than security concerns. In July, TikTok users utilized the app to encourage anti-Trumpers to sign up for tickets to his Tulsa rally without any intent of attending; this protest may be partially to blame for the rally's low attendance. While private prerogative is an untraditional reason to prohibit a hugely popular social media service, Trump has used his platform to exact revenge on his enemies before.
Trump's threats against TikTok might also be construed as hypocritical considering American social media services like Facebook have been hacked by Russian operatives to interfere with American elections. If American apps can be easily compromised by foreign enemies, do Chinese social media platforms pose a more significant danger? Should all websites that collect sizable amounts of personal data be banned?
It is also worth noting that Microsoft, the current favorite to buy, is not seeking a full acquisition of TikTok; it is only seeking to purchase TikTok's assets in the United States, Canada, Australia, and New Zealand. In any potential deal, ByteDance would still retain a great deal of influence in the tech sector. Microsoft has not previously entered the social media market; if they choose to expand their investments in this area, it could jeopardize Facebook's near-monopoly.
About the Writer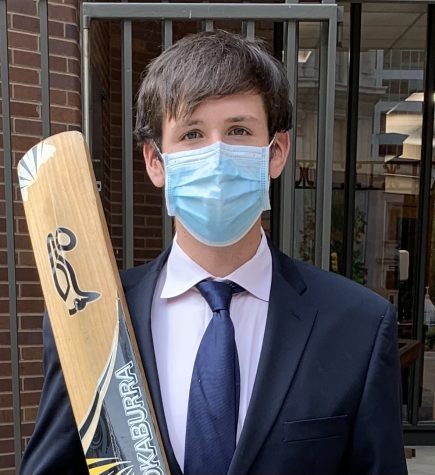 Peter Ryan, Editor-in-Chief
Peter Ryan is a senior at Friends Select School. He currently serves as President of Student Government, Co-Clerk of QUAKE, and founding leader of Cricket...