Movies with Pete: The Christmas Chronicles II
Full disclosure, I didn't watch the original Christmas Chronicles before watching The Christmas Chronicles 2, which was released through Netflix on November 25th. Quite frankly, I don't think I needed to. No original film could justify or explain this cliché and treacly mess.
The film opens in a Cancun resort as a middle school-aged girl named Kate (Darby Camp) travels with her widowed mother Claire (Kimberly Williams-Paisley), soon-t0-be step-father Bob (Tyrese Gibson), and younger step-brother Jack (Jahzir Bruno). Although the mood at the resort is fun and festive, Kate is nervous that her mother is slowly forgetting her father, who died in a firefighting accident. Consequently, Kate makes a beleaguered plea to Santa Claus, asking him to take her away from the resort. An evil elf named Belsnickel (Julian Dennison), disguised as a resort employee, overhears this cry and plots to lure Kate into a trap.
Kate secretly and illegally arranges a flight home to Boston when Claire and Bob go away on a one-night getaway trip. However, Jack catches her in the act and follows her. Belsnickel offers to give Kate a ride to the airport, and Kate naively accepts. Quickly, Belsnickel creates a magical portal and takes Kate and Jack to the North Pole, abandoning them in the cold for almost-certain death.
As Kate and Jack helplessly lay frozen in the snow, Santa Claus is out for a routine sleigh ride. Hearing cries for help, he arrives on the scene and retrieves the frostbitten children. Once the crew returns to Santa's house, he introduces them to Mrs. Claus and his workshop village. Kate and Jack fall in love with the quaint and festive town, but their infatuation is short-lived. Belsnickel returns with a pack of malicious snow leopards and cuts the power to all of Santa's factories, jeopardizing Christmas morning joy for children across the world. The entire village, along with Kate, Jack, and the Clauses, resolve to fight Belsnickel and preserve the magic of Christmas. Along the way, Kate learns to love her new family and embrace change for the better.
The most intolerable part of The Christmas Chronicles 2 is the incessant and shameless use of obvious Christmas platitudes. This movie has everything that viewers have already seen used too many times in holiday movies: an innocent child attempting to prevent one of her parents from remarrying during the holiday season, overuse of poorly written Christmas jokes, and the convenient and limitless magic of Santa Claus. None of these concepts are unbearable on their own, but the confluence of the schmaltzy and stale tropes employed throughout the film makes for an unpleasant viewing experience.
I will concede that The Christmas Chronicles 2's plot is linear and easy to follow. Viewers can certainly relax and enjoy this movie without much stress or intellectual exercise, making it ideal for slow December nights with few other entertainment options. However, with countless Christmas classics available on the internet (like Rudolph the Red-Nosed Reindeer, Frosty the Snowman, and A Charlie Brown Christmas), there is no reason to waste an hour and fifty minutes on this poorly written sequel.
1.5/5 stars.
About the Writer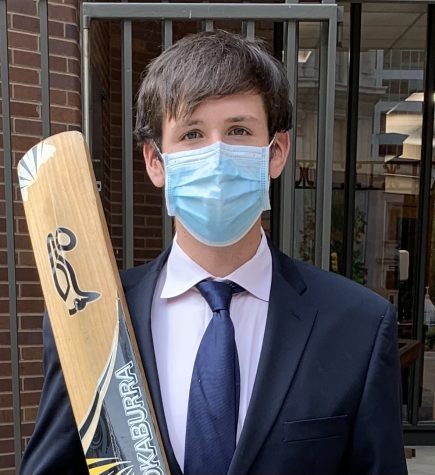 Peter Ryan, Editor-in-Chief
Peter Ryan is a senior at Friends Select School. He currently serves as President of Student Government, Co-Clerk of QUAKE, and founding leader of Cricket...