Shawn Mendes' Wonder a Solid Fourth Album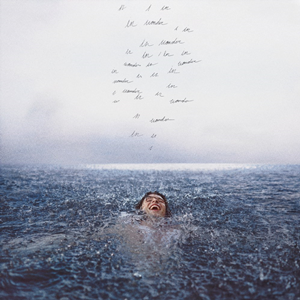 "You have a million different faces / But they'll never understand / Unless you let them in / You've been a million different places / So I guess I'll have a chance to / Get lost in wonderland"
These lyrics are the first from Shawn Mendes' fourth studio album, Wonder, which was released on December 4th. "Intro," the one-minute piano-backed opener, evokes the likes of Freddie Mercury (who has been cited as one of the inspirations for the track), as well as the classic "Pure Imagination" from the 1971 children's movie Willy Wonka and the Chocolate Factory.
It's a perfect microcosm for the album — sweet and magical. I've never been a Shawn Mendes aficionado, but I hold an appreciation for plenty of his chart-toppers, and after getting a look at the pop star's touring and recording processes through Netflix's recent documentary Shawn Mendes: In Wonder, I was looking forward to taking a listen to his new album. Luckily, it didn't disappoint.
"Intro" is followed by one of the standout tracks of the album and its titular single, "Wonder." An instrumental build-up unites with layered vocals to create a definitive future hit. The title is a fitting namesake for the album, as it perfectly encapsulates the record's majestic aura.
These two successes are followed by a lull in the middle of the album, which is populated mostly by forgettable tracks. "Higher" might be a more memorable experience at a live concert (and that's definitely what the writers had in mind as their main goal). "Teach Me How To Love" has some fun harmonies near the end of the track, but it doesn't stand out.
The saving grace of the album's middle portion is "Call My Friends," a nostalgic, energy-infused jam with a baseline that makes it impossible not to bop your head and sing along. This track puts forth some of that same angst that fans got glimpses of in the documentary, the inevitable tension that comes with being a world-famous artist and yet craving the normalcy of simply existing as an ordinary 22-year-old. For those who have seen the film, this song prompts recollection of a scene where Mendes returns to his hometown of Ontario, Canada. He leads the camera crew to an expansive, moonlit field and describes how he used to spend time there with his high school friends before he went viral on Vine (a now-defunct video app) and became a pop music sensation.
Things really pick up in the second half of the record, starting with "Song For No One," which sits in the same lonely space as "Call My Friends." Mendes discloses in the song's Spotify storyline footnotes that it's his favorite on the album, and a piece he's held onto since writing it three years ago; he recorded it this year in just one take. The track's soft harmonies and strings/horn combination make it one of the more notable songs.
The record's only song with a feature, "Monster," is Mendes' first collaboration with Justin Bieber. The duo's lyrics examine the dark side of fame, mirroring Bieber's recent single "Lonely" with themes that are both specific to the unique experience of mega pop stars and yet also universal. The angst in the song can also be more broadly applied to anyone grappling with the futility of perfectionism. Though the joint effort didn't quite click when I initially listened to the single as a standalone, its catchy chorus grew on me in the context of the full album.
The next two tracks are my favorites. "305" is a retro-inspired bop that, according to the Spotify storyline notes, also draws influence from indie pop artist Rex Orange County, who is one of my personal favorites. The title, a double entendre referring both to the time of day and to the area code for Miami (where Mendes spent some time in quarantine earlier this year), along with the song's classic ambience and fun melody, conjure images of a carefree beach day complete with surfboards and vinyl records.
The track that follows, "Always Been You," proves that Wonder really excels where it incorporates grandiose orchestral segments. (Mendes has said that what he was aiming for here was "orchestra in heaven.") I'd been looking forward to this track since seeing snippets of its production in the documentary, and I was pleased with the final product. Delicate vocals interplay with full-force instrumentals and lyrics that speak of fate and fairytale worlds, pointing back to a charming scene in the documentary when Mendes recounts a time when he was with his girlfriend, Camila Cabello (a star in her own right), and one of his songs came on the radio. "They're all about you," he says, chuckling as he recalls the memory. "Like, every song I've ever wrote." Like this moment, some may call the lyrics cheesy, and maybe they are, but honestly, I'm here for it. It's the kind of romantic song that Mendes is known for, and I think it's some of his best work.
The rest of the album is agreeable as well, especially the darker, bass-filled "Piece Of You." "Look Up At The Stars," the penultimate track, is another fun one, with a bit of the same Freddie Mercury style from "Intro." The finale, "Can't Imagine" is fairly unremarkable, but a nice enough ballad to finish up the album.
There are also two bonus covers in Wonder's deluxe version, "The Christmas Song," a duet with Cabello, and a BBC Live performance of Frankie Valli's "Can't Take My Eyes Off You," an oft-covered '60s classic that some Gen Z listeners may recognize from the popular TikTok sound. Mendes' rendition is dramatic in the same vein as other fantasy-like sequences earlier in the album, but it's not as good as the original (or Ms. Lauryn Hill's version).
All in all, Wonder is a solid collection. It's nothing too exceptional, and there are some so-so songs in the middle, but it has enough bops to make it a worthwhile listen, even if they're enjoyed simply at a surface level and not for any sort of deep emotional resonance. I tend to judge albums based on how many songs I end up adding to my tri-monthly Spotify playlists, and Wonder has more than enough saves for me to warrant a positive review. Mendes is a good vocalist, and his songs are fun to listen to; what more could I really ask for?
About the Writer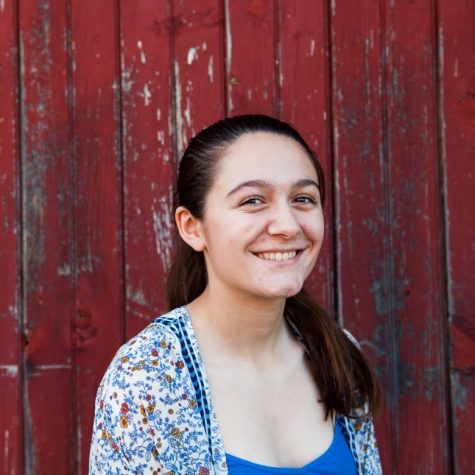 Annie Rupertus, Editor-in-Chief


Annie Rupertus is a member of the class of 2021. In addition to being a class officer, an athlete, and a participant in various social justice-related...