The Falcon's Albums of the Year 2020
As the year of coronavirus comes to a close and people begin to reflect on the past twelve months, many turn their attention to one of the few constants of this tumultuous time: music. Below, three members of The Falcon's editorial staff share their top albums of 2020.
CTV3: Cool Tape Vol. 3 by Jaden
Annie Rupertus
Contrary to the turbulent events of this year, I think I can safely say that 2020 has been my favorite music listening year out of the scanty 17 I have to choose from. As I've more or less stayed put in my house for the past nine months (Walking my dog has been my main source of time spent in the outside world.) I've had the chance to delve more deeply into music than I have previously. Breaks between classes that used to be characterized by raucous laughter in crowded hallways are now quiet save for whatever Spotify playlist I'm listening to, and after school, during the time when I used to go to sports practices, I can now often be found exchanging new favorite songs with my sister in one of our adjacent bedrooms, where we've spent an increasing amount of time this year.
Consequently, I've made my way through a larger volume of albums than I usually would, so there are a few that I could choose as my pick for the year. Conan Gray's Kid Krow, Juice WRLD's Legends Never Die, Taylor Swift's folklore, and Gracie Abrams' EP minor all come to mind, but Jaden's CTV3: Cool Tape Volume Three stands out. The fifth album from Jaden, the multitalented middle child of the star-studded Smith family, CTV3 is an atmospheric alt hip hop record with what can only be described as "immaculate" vibes. With nods to pop icons like The Beatles and The Beach Boys, and a dreamy, immersive sound, Smith has penned an ethereal summer record that aches of nostalgia.
The opening track, "Circa 2015," is a teen angst-inducer that begs to be replayed on loop. "Falling For You" is a soothing love song with vocals from Justin Bieber (the same collaboration featured on platinum The Karate Kid theme song "Never Say Never," co-written a decade ago when Smith and Bieber were 12 and 16, respectively). Spotify Wrapped tells me that "Rainbow Bap," the calming, bittersweet rap number that was the album's second single, is my most-played song of the year. "LUCY!" is a catchy bop that, like the album's cover art, draws inspiration from the Beatles' Sgt. Pepper's Lonely Hearts Club Band. (You can probably guess which song.)
Other highlights include "Cabin Fever," (described by Smith as a "quarantine love song"), yearning mid-album ballad "Photograph," moody "Deep End," and "Boys and Girls," a wholesome piano anthem that closes out the album with Gen-Z flair. And honestly, while these are my favorites, the reason why I love this album so much is that it has absolutely no skips. I still listen to it all the way through, four months after its release. Eclectic yet cohesive, CTV3 has just the right emotional pull to get me through 2020.
Circles by Mac Miller
Peter Ryan
When Mac Miller died suddenly in September 2018, the music world mourned the loss of a transcendent talent and his vault of music was left forever unheard. Consequently, fans and critics alike rejoiced when Miller's family announced in January that acclaimed producer Jon Brion (Lady Bird, Late Registration) had lightly touched up a few of the late artist's more polished unpublished tracks for a posthumous album. The resulting album, Circles, was simultaneously joyous and harrowing, proximate and isolated, and introspective and ignorant in a manner fitting to Miller's monumental talent and devastating personal struggles. Although 2020 was a somewhat dry and disappointing year for popular music, Circles was a highlight, a final glimpse into one of the great musically creative minds in recent memory.
The album opens with the titular track "Circles," a soft and hauntingly prescient track detailing Miller's career-long bout with depression in deeply personal detail. The next song, "Complicated," could not be more different: its buoyant beat and lighthearted complaints about daily struggles is both fun and lyrically dense. Back-to-back tracks like "Circles" and "Complicated" might butt heads on other artist's albums, but Miller's nonchalant and contemplative delivery provides a natural connection between the songs.
The next two songs provide the album's most memorable melodies, lyrics, and instrumentals. "Blue World," a bouncy and catchy bop that heavily samples "It's a Blue World" by the Four Freshmen (an old jazz group), is sonically upbeat and clever. "Good News," the fourth track, served as the album's lead single. The lyrics in "Good News" most perfectly capture Miller's pensive demeanor, as he daydreams "there's a whole lot more for me waiting on the other side / I'm always wondering if it feels like summer." The song's moody chord progression and wandering rhythm fit the lyrics like a glove.
The middle section of the album is more hit-or-miss than the stellar beginning. The songs "I Can See," "Everybody," and "Woods" oscillate between moments of brilliance and annoying cliches. The penultimate tracks are relatively boring and unmemorable, with few lyrical bright spots or inspired instrumentals. The closing song ("Once a Day"), however, is fantastic. Its blunt, vulnerable, and somber lyrics describe the end of Miller's relationship with superstar Ariana Grande in acute and painful detail. Miller's wounded attitude on this track brilliantly captures the lasting message that Circles leaves the listener: loneliness, anxiety, and rejection can lead to the most honest and valuable periods of self-evaluation.
No Dream by Jeff Rosenstock
C.C. Servon
2020 was a strange music listening year for me. Without shows to go to, one of my main ways of discovering new music dried up. I ended up turning in new directions. I delved into Ken Burns' 16-hour series on country music and read Billy Bragg's extensive history of the skiffle movement (the strange, small group of bands that helped England transition from trad jazz to rock n' roll in the early 50s). I cemented a love for bluegrass. In fact, much of the music I discovered in 2020 is close to a century old. That being said, my album of the year was just about as far as you can get from those mountainside pickers and poets.
No Dream opens explosively. The 54-second pop-punk ripper "NO TIME" crashes head over heels into "Nikes (Alt)." The sound is closer to Jeff's old band, Bomb the Music Industry!, than anything else in his solo career so far — the sardine box, ultra-compressed arrangements are heavily reminiscent of 2006's Goodbye Cool World. With the sunny riffs and bouncing basslines, you almost don't notice the existential crisis Jeff is having until he catches his breath (for about 30 seconds) on the title track. Rosenstock rails against the chaos and pain of the larger world, but ultimately always traces it back to himself — "They were picking up the bodies on TV/When I caught a reflection of you and me/Staring back at us while frozen on the screen". This is what saves No Dream from the preachy early 80s hardcore trap that so many expressly political punk records fall into. (An off-track bit of nerdiness: "No Dream" borrows a line about "weaponizing empathy" from Superchunk's 2018 album What a Time to Be Alive, which was, in my opinion, by far the best album about the Trump presidency.)
No Dream is not a wholly pessimistic record. My favorite song might be the 56-second "Monday at the Beach," a radiant little tune about forgetting all the other teeming anxiety on the album for a day. I also especially love the perspective of the album's closer, "Ohio Tpke." Music is an art form so dominated by the young that it can be incredibly refreshing to hear the ideas of someone a little older. "Ohio Tpke" is a song about the tension between spending your life on tour and wanting to be with loved ones. In defiance of the fears of failure and pressures of fame that Jeff pulls out his hair over on the rest of No Dream, he closes it off with a song about how much he loves coming home to his wife. It's a little self-deprecating, it's still full of terror, but most importantly, it acknowledges that not all people are wholly terrible.
About the Writers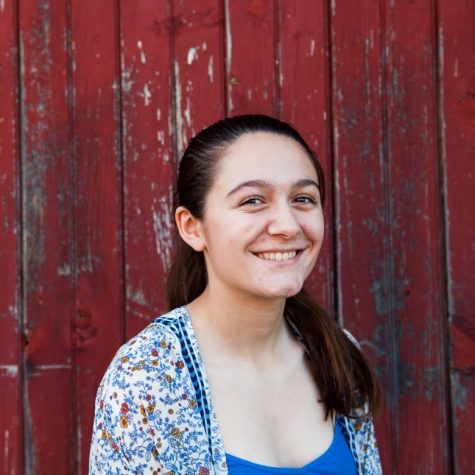 Annie Rupertus, Editor-in-Chief


Annie Rupertus is a member of the class of 2021. In addition to being a class officer, an athlete, and a participant in various social justice-related...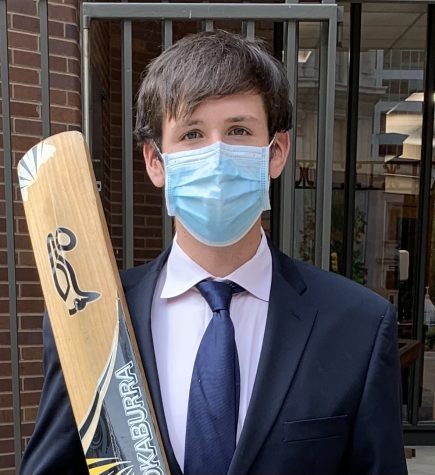 Peter Ryan, Editor-in-Chief
Peter Ryan is a senior at Friends Select School. He currently serves as President of Student Government, Co-Clerk of QUAKE, and founding leader of Cricket...