Student Artists and Writers Receive Scholastic Awards
Fifteen Upper School students at Friends Select received Scholastic Regional Art and Writing Awards for the 2020-21 academic year. The award-winning pieces spanned various media, including drawing, painting, photography, film, digital art, journalism, poetry, fiction, critical essay, and memoir.
The Scholastic Art and Writing Awards are given by the Alliance for Young Artists & Writers, which seeks to celebrate artistically gifted students across the United States. Regional review boards evaluate student submissions, of which there were 320,000 in 2020, on their originality, technical skill, and display of personal voice. Regional winners are then evaluated by a national review board, which awards scholarships to the artists who created the most preeminent works. The highest prizes awarded are gold keys, followed by silver keys and honorable mentions.
According to English Department Chair Suzanne Morrison, Friends Select students have submitted art and writing pieces to Scholastic for at least seven years. During this time, multiple students have won regional awards in each academic year, and five students have received national art and writing keys: Olivia Shuman '21, Lydia Shaw '18, Mary Graham '18, Kitty Holder '19, and Sihan Ling '19.
Friends Select art and English teachers promote Scholastic Awards "to support and encourage students to share their voices, their stories, their [work] with others," says Suzanne. "Competitions can be intimidating and yet freeing, too. Take a chance, send it out there. Award recipient or not, you win for taking that step."
Journalism and Digital Art teacher Zoë Blatt adds, "The Scholastic Awards offer a wonderful opportunity for students to manage the complex submission process that involves filling out forms, getting appropriate signatures, changing file sizes, adding descriptions, etc. This experience prepares students for the competition and exhibition submissions they might encounter in their future careers as artists."
This year's Regional Art Award winners from Friends Select are: Nat Abramson '22, Kayla Alston '22, Genevieve Bevenour '22, Krista Burgess '22, Aaron Li '21, Chris Nelson-Pyne '21, Lewis Shaw '21, and Shirley Wang '22. Aaron won six gold keys, four silver keys, and one honorable mention for his photography. Lewis, who also received a gold key, says that one difficult component of submitting a portfolio to Scholastic Art Awards is "choosing which six pieces to put in my portfolio," because many traditional portfolios are much larger. Lewis is the first Friends Select student in over a decade to receive a gold key for a portfolio.
2020-2021 Regional Writing Award winners are: Quinn Binenbaum '21, Harrison Li '22, Annie Rupertus '21, Peter Ryan '21, C.C. Servon '21, Olivia Shuman '21, and Angelina Ye '21. Olivia, who won five gold keys for poetry, drew inspiration from personal experiences as well as more general stories she observed in the world around her. "I don't write to relay a story," says Olivia. "I write to make the reader feel something."
National Award Winners will be announced on Wednesday, March 17th.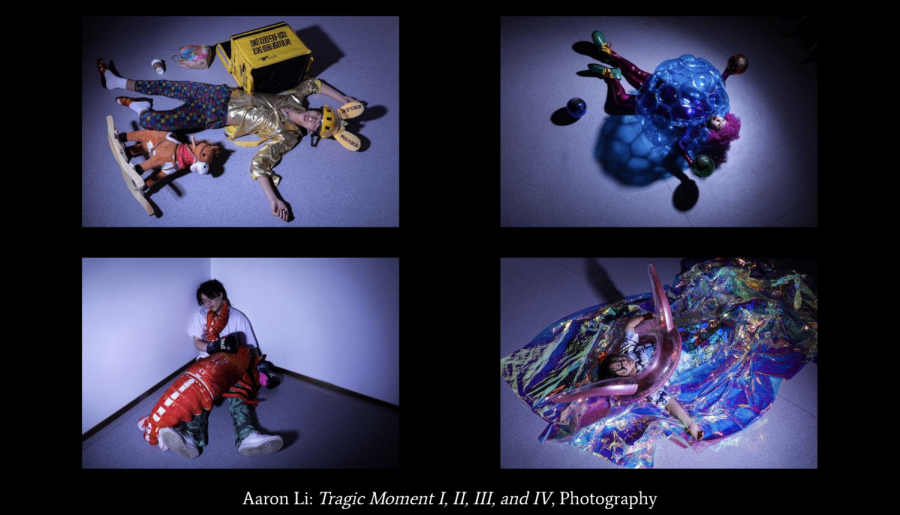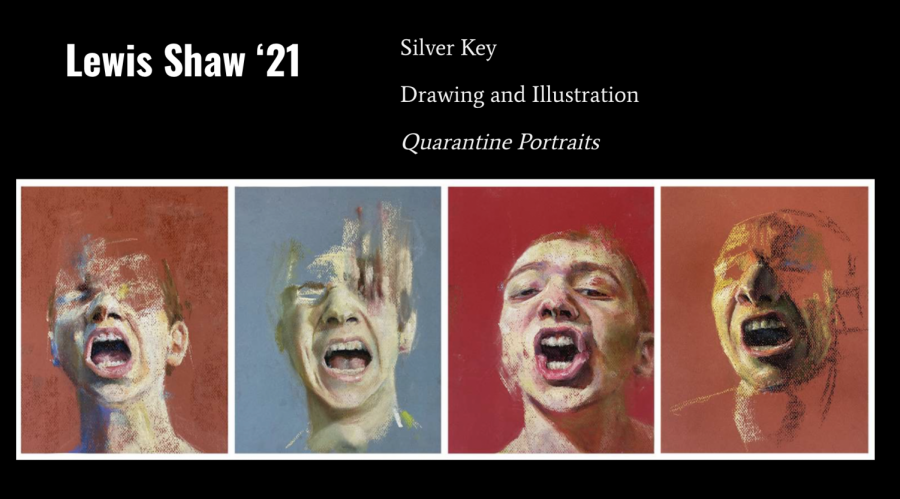 About the Writer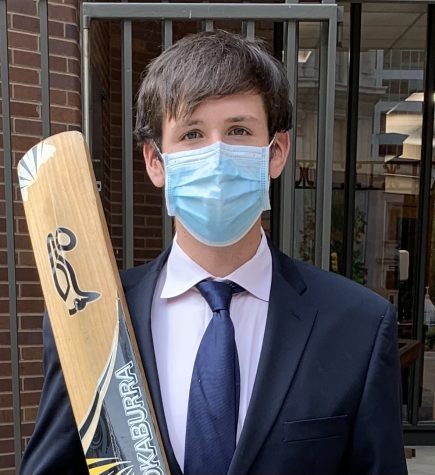 Peter Ryan, Editor-in-Chief
Peter Ryan is a senior at Friends Select School. He currently serves as President of Student Government, Co-Clerk of QUAKE, and founding leader of Cricket...