Friend Select Gives New Light To Art Students in Gallery Space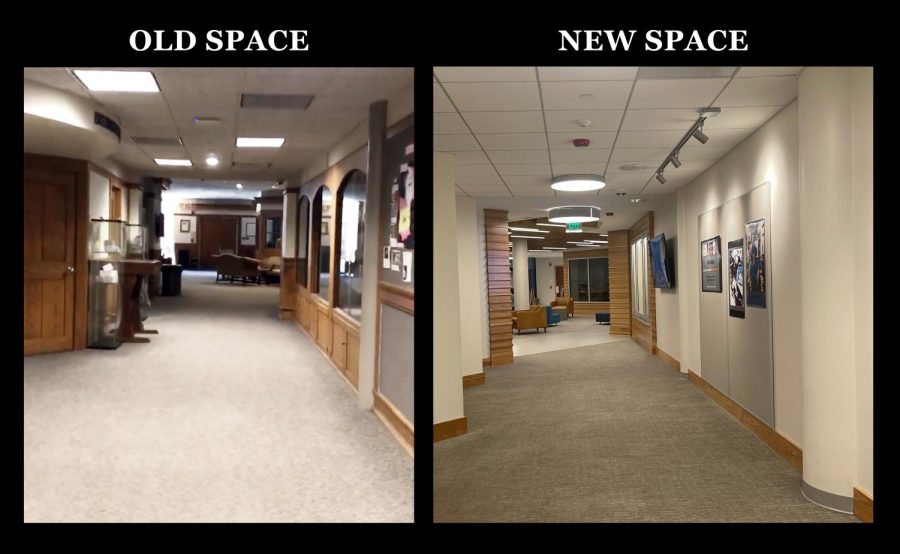 The newly renovated Friends Select lobby, designed by Architect James Bradberry, provides a space for art exhibitions. This year, there are seven exhibits confirmed to be curated by students, Visual Arts Department Chair Deborah Caiola, and Advancement Event Coordinator and Admission Associate Pam McCabe.
James Bradberry and Deborah worked together to implement new features for the art gallery, including improved lighting and new cork boards. There is also a new monitor to display other artworks. "We are so excited as it allows us to show students videos, animations, and art pieces that might not fit onto the gallery walls," says Deborah.
The art show currently displayed, Art and Soul, is the first of seven to come this year. This show runs until the middle of October, and viewers can expect the next show, the Middle and Upper School Show, curated by students and their art teachers, to include pieces from both divisions. In January, the portfolio class will have completed their portfolios and you will be able to see them in the annual Portfolio Exhibit.
A part of the new area that is not currently being used is the seating area of the front lobby. This spot may be a future home to student sculptures or digital interactive spaces. "We think this stunning new space will match the high quality of the artwork the students produce," says Deborah.
Leave a Comment