From Shakespearean Times to Pandemic Times: How Covid-19 Affects the Fall Play
Covid-19 protocols have been implemented to ensure safe production for the fall theater performance, Shakespeare's Twelfth Night.
To abide by Covid-19 guidelines, there are scenes that have to be changed, like the kiss scene between Orsino and Olivia, according to Donna. Actors are ready to handle the challenge though, having "reached a good balance between performing and staying safe," says Henry Planet '23, actor for the supporting role of Sir Andrew Aguecheek. "The pandemic is an obstacle that we are more prepared to face than we were last year," he adds.
Besides physical limitations for the actors, the set design needs rethinking to accommodate for social distancing. However, the crew remains excited about the production even with the changed design plans. "The New Orleans aesthetic of ironwork and plant life is amazing and I'm really excited to see how it turns out," says Ezra Wing '23, a member of Stage Crew.
The Costume Crew is planning to use masks as a part of costume design without interfering with the performance. Masking still presents certain challenges because it limits not only costumes and makeup but also the actor's clarity when speaking, according to Lekha Doddamani '22, a four-year member of Costume Crew. "There is a lot more caution brought into practice with social distancing and masks…it will be challenging," she adds.

Ang Bey '15 will direct the play, which is set in contemporary New Orleans instead of the original Illyrian atmosphere. "The play was originally scheduled for last fall and it's great to return to the original plan", says Theater Department Chair Donna Romero. The comedy was chosen because it expresses several values in SPICES and is read by the Sophomores in English 10, as well as exploring gender and sexuality.
Even with Covid-19 restrictions, the actors and crew members are confident they can put on an entertaining show that's fully in person. Donna says, "there is just nothing like that moment in the theater when the lights go down just before the show begins."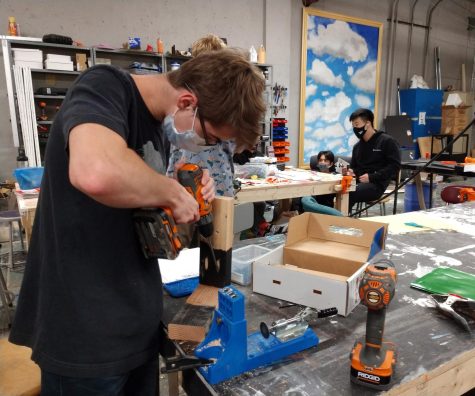 Leave a Comment