'Change in Vision' Leads Friends Select Sports to Newfound Heights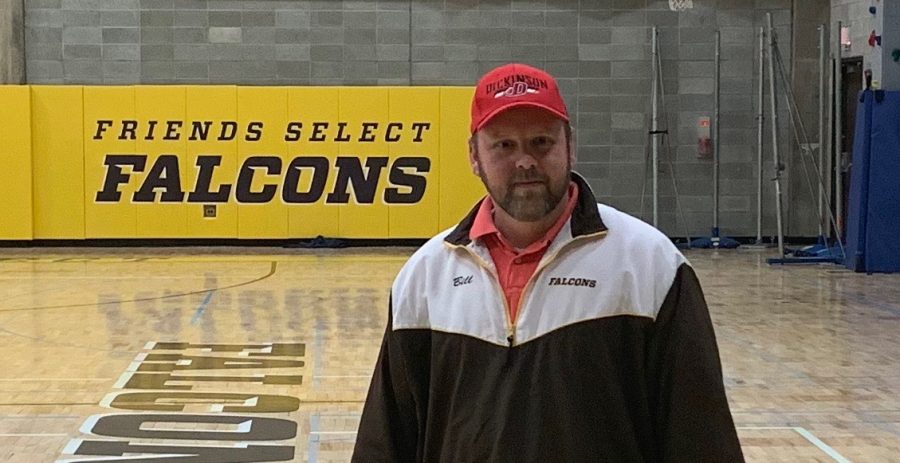 For Bill Klose, everyday work at Friends Select is not so different from when he first took over as the school's athletic director. He begins his day with an overview of the day's tasks for middle school and upper school sports. He then spends the majority of the day executing those duties, and concludes it directing practice as head coach with either girls basketball or softball, depending on the season. However, when he has time, Bill is working on a much longer and more significant project. Bill, as Friends Select's athletic director, oversees a process which many see as a revitalization, or change, to the school's athletic performance and attitude towards sports.
By recruiting top athletes, bringing in high level coaches, and coordinating with administrators, Bill has changed the culture around athletics at Friends Select. When asked about the changes he has directed, Bill said: "I'm not sure if it was more a 'revitalization' than a 'change in vision.' When we started out, I wanted to do things differently than they had been done. We are a school that has so many wonderful things, and then there were athletics. I wanted athletics to be one of those wonderful things."
If the 2018-19 school year is any indication, Bill's vision has been a smash success thus far. swimming  and boys basketball both enjoyed their most successful seasons in years, as did girls basketball, who won fifteen games and were competitive with high level Friends League teams. Perhaps most impressively, the inaugural season of squash at Friends Select also saw plenty of victories. Bill noted that the squash season the school had may not have been possible without strong leadership from members of the classes of '22 and '23.
Bill said that his highest priority when improving performance was "focusing on hiring the right coaches." He added: "You start with hiring a strong coaching staff, giving them what they need, letting them work with what they have, and that will draw other student athletes to come." Bill's top priority when hiring coaches was bringing in former athletes who understood the development of young players. Percell Coles (boys basketball), Brook Hart (Baseball), and Dan Bowens (tennis) are all coaches who have come in the last four years, and each have experience in their sport. Bowens has coached highly ranked juniors outside of school for years, while Hart played professionally up until last year. Percell, who recently finished his fifth season at the school, had just retired from the Novo Basquete Brasil, and had spent time on NBA and D-League rosters. Bill said he was told about Percell from a mutual friend, and "organized the (his) interview via skype." This season, Percell led the Falcons to their first conference victories in over five years.
Percell' success this season may not have been possible without another key implementation of Bill's: recruiting. By removing the school from the PIAA, a state run athletic organization, Bill made Friends Select an attractive location for high performing teens, both on the field and off it. When asked about the PIAA (Friends Select's former athletic class) he said: "The benefits of stepping into PAISSA and out of PIAA are numerous for Friends Select. It was often a challenge to be the only team in our entire league that was governed by the PIAA. Our schedule now lines up with the rest of the schools in our league. We now play in the same post-season tournaments as well. Certain rules that govern recruitment, the use of 8th graders, and being able to utilize the shot clock are no longer an issue. I believe that aligning us with our peer schools will have benefits for FSS for years to come."He added: "It's important to us (Friends Select) that we don't lower our academic standards for athletes. What we're looking for is a student who can contribute a variety of things. We want a student who might play sports for two seasons, and then spends their free season doing the musical, or doing orchestra, or any other non-athletic activity that contributes to their experience at the school."
Bill also mentioned that while the process starts with noticing an athlete, the bulk of the recruitment goes towards assessing whether the student is a good fit. To Bill, bringing a student athlete in who wouldn't succeed at Friends Select is worse than having unsuccessful programs.
Upper School students share Bill's optimism. Adrian Altieri ('19), Mark Aaronson ('21), Mia Cohen ('21), and Izzy Ebede ('21) all believe that Friends Select's athletics are better now than they have been at any point in the last decade. Izzy, who plays field hockey, basketball, and crew, said that she had always wanted to play for the Falcons, but now it is "a goal for young students." Izzy has attended Friends Select since pre-k, and says that now, playing for Friends Select is "something to work for, not an expectation." After the comment, Izzy's fellow student athletes all nodded their heads in agreement.
Mark, who was recruited for basketball and baseball after eight grade, mentioned that he might not have stayed at Friends Select had the recent changes not come into effect. Mark cited enhanced coaching and financial aid assistance as reasons he stayed at Friends Select. All of the students around Mark believed that offering financial aid to athletes to improve sports teams is a major benefit to the morale and school spirit of all students. Bill responded by pointing out that while financial aid is available to athletes, athletic ability does not affect the financial aid process.
The students believed that one of the causes of these improvements was the hiring of Michael Gary as head of school. When asked if he believed Michael cares about the athletic program, Mark said "definitely." Izzy commented: "I notice he really cares about the sports teams, and likes to be there to watch them succeed on the field."
In Adrian's interview, he mentioned that before Bill took over, the athletic department had become unfazed by shortcomings on the field. Adrian said that he believes Bill has made a positive impact on not just the athletic department, but also on student experience, by giving students a reason to be excited for their classmates. When asked about the future of sports at Friends Select, Adrian said: "I think a current freshman (at Friends Select) likely has a more positive view of the athletic department than a current senior."
With the support of the students and administration, Bill believes that the athletic department can continue to work towards contention in all Friends League sports. According to Bill, "There is no target date (for conclusion of the 'change in vision'). Our goal is to keep getting better, however we can."
About the Writer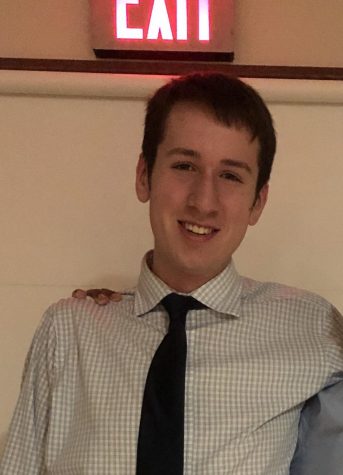 Peter Ryan, Editor-in-Chief
Peter Ryan is an 11th grade student at Friends Select School. Peter, who has attended FSS since 2nd grade, clerks Discourse Club and is a junior class...