SEPTA Key Transition Leaves Many Students Confused
Anyone who rides SEPTA has no doubt seen evidence of the new SEPTA Key fare system – new turnstiles at stations, fare vending machines, and readers on buses, as well as significant advertising, but are students aware of how this new fare system will impact them? Is SEPTA providing enough information and support to schools about this change?
Currently, SEPTA is switching over from a fare system that predates computers to the SEPTA Key system, an electronic contactless card based system. The old system was severely outdated – it required immense resources to transport, handle, and accept tokens, cash, paper transfers, and single use passes; it did not offer modern conveniences such as comprehensive fare vending machines, online fare purchases, autoload, and protection for lost or stolen fares. Those caught without a pass, tokens, or exact change were basically out of luck – credit cards could not be used to purchase fares except in a few major transit centers. The Key system has been in use since the summer of 2016, and has mostly replaced the old fare system. It has resolved most issues with the old system. Riders are able to purchase and reload Key cards at all subway stations with cash, as well as credit and debit cards, as well as at many bus loops, stores, and online. Cash and tokens are no longer accepted at turnstiles, eliminating significant amounts of revenue collection tasks. The cards can be replaced if lost or stolen. However, SEPTA has given virtually no information about how the transition will affect student passes, and many are concerned about the lack of communication.
Currently, magnetic weekly passes are distributed to schools, who then distribute them to students. These passes are not reusable and are not replaceable if lost or stolen. For students who ride Regional Rail, the current system also requires them to go to a ticket office every week to exchange the pass for one valid on Regional Rail, and for this exchange they must pay approximately $10 per week. This system is not generally liked by students. "Every week I have to go to the window to change my pass, and sometimes I forget, and it sometimes messes my schedule up," said Oliver Guo ('19). "I don't like that schedule, I'd rather it be like every month."
The system also causes issues for students who lose or forget their passes. Mary Denham ('19) said "Sometimes I forget to pick the passes up, and on the first day of the month I don't have it. I've also occasionally lost the packet with all the passes for the month." Losing a month's worth of passes is expensive – SEPTA does not replace lost passes, and a full fare monthly TransPass costs $96.
The current system also creates administrative burdens for all involved – pass records are kept on paper and the passes have to be delivered every month. Max Budnik, the receptionist at Friends Select, is not a fan of the amount of work this requires: "Once a month I have to put them all in envelopes. It takes me about an hour and a half to do it."
SEPTA did not respond to requests for comment on this story, but based on the technology the system runs on, and based on systems used in other cities, there are several possibilities for how student fares will be handled.
One is that the current system continues as-is, possibly with slight modifications to the passes. The Key system is fully capable of accepting magnetic fare media, and can also use limited-use smart cards. However, this would dampen many of the efficiencies desired with the switch to the new system, as well as retain aspects of the current system disliked by students – they would still have to pick up passes on a frequent basis, and they would not be replaceable if lost or stolen.
Another possibility is that SEPTA could provide Key cards for students, similar to the systems used in New York and Chicago. This would likely reduce the administrative burden for schools and students, and would make it possible to replace lost passes.
Another option – currently used in Washington DC – is to have students use their school IDs. This would be very cost effective for SEPTA, but would place an additional burden on schools – the blank smart cards needed cost about 50 cents each – much more than the simple plastic cards currently used for Friends Select's student IDs. It would also add some additional administrative work for schools – requiring them to record student cards and send data on those who use TransPasses to SEPTA. This could cost the school up to $500 a year to manage.
When asked about the possibility of using student IDs for TransPasses, students had a generally positive reaction, but also voiced some concerns. "I would prefer using a student ID; it's more manageable," said Oliver. "I think it would be dangerous for students who lose it often," said Mary, referring to the cost of replacing a student ID and the length of time it takes to get a replacement.
How Regional Rail pass upgrades would be handled is unclear. Students might have to pay the school directly – while this would save them many trips to ticket offices, it could be a hassle for schools. Students might also be able to upgrade the passes at ticket vending machines, or even online. Whatever SEPTA chooses, students should continue to receive their passes without interruption, but if not handled well, it has the potential to make things difficult for everyone involved.

Hang on for a minute...we're trying to find some more stories you might like.
About the Writer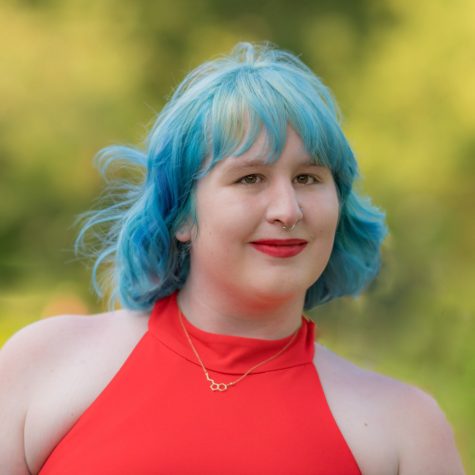 Ashley Ryan, Photographer
Ashley Ryan is a senior at Friends Select School, class of '19. She is an avid photographer, and her work has been featured in several shows and newspapers....