Students Across the City (And Globe) Strike to Protest Climate Change
On March 15, 2019, millions of students around the world walked out of school to protest inaction by political leaders on climate change. Started in Sweden last August by a 15-year-old girl as a one-person strike, the movement has spread across Europe and the globe. March 15 was a major event for the movement, with a coordinated international strike for those who did not wish to strike every week. Thousands of students from Philadelphia participated in rallies at Love Park and City Hall, with some coming from as far as Princeton, New Jersey to participate. Many students from Friends Select participated in the strike.
There were two rallies in Philadelphia, one in Love Park at 12 PM, and one on the north face of City Hall at 3 PM. The Love Park rally had well over a thousand students in attendance, while the City Hall rally saw just a few hundred. In addition to high school students, many adults came to show support for the movement. Several young children were also present. Fiona, an 11-year-old student at Germantown Friends School (who declined to give her last name) was one of them. She left school early to attend the City Hall rally with her mom. When asked why she came, she said, "I care about our earth, and my mom told me about Greta Thunberg and the global strike, so I wanted to come and be part of the movement."
Many students from Friends Select came to participate. Leading up to the day, announcements were made, emails sent to students, and signs posted in hallways. Matin Yaqubi ('19) said he went because, "With only 11 years to limit the climate catastrophe before it becomes irreversible, unrest is necessary. I'm beyond angry that it takes children to miss their education to get adults to care about the earth. But I'm also extremely proud of who showed up to demand change and justice." Matin has been an outspoken advocate of social justice at Friends Select for years, and is a prominent presence at many student-led protests.
Genevieve Benevour ('21) came because, in her words, "I truly do care about the environment and having a better future for my kids, if I choose to have them, as well as all young people who are going to live on this earth." She came to the Love Park walkout with a group of friends, both from in and out of school.
Annie Rupertus ('21) was only able to stay at the walkout for a short period due to a rehearsal. Despite this conflict, she reported, "The teachers and administrators I interacted with were very supportive."
Some students came from farther away to participate. Sarina Swain and Natalia Vonarburg, students at Montgomery Township High School, drove over an hour to participate. When asked why they came, Sarina said, "We realized that we'd be screwed if there wasn't action taken on climate change, and we heard about this protest, and felt it was important that we came, to take a chance at preserving our futures."
The Philadelphia rallies were led by Sabirah Mahmud, a sophomore at the Academy at Palumbo. Mahmud started planning them by herself, but quickly attracted the support of many other students. When asked why she felt moved to plan the rallies, she said, "My own personal experiences with seeing climate disasters, and I don't want to see the earth destroyed." Mahmud had a highly visible presence at the rallies, and spoke at both of them. She urged the other protesters to remain peaceful, civil, and diplomatic, requesting, "no violence of any kind, no foul language, no littering, and no property damage." Among the many demands made of politicians at the protest, she demanded that the city end plans to build a natural gas fired power plant in Nicetown to power SEPTA Regional Rail trains. This plant has drawn the ire of environmental activists for years, with concerns about climate change, as well as the pollution of low-income neighborhoods.
The Philadelphia protest was just one of thousands held since last August, when an (at the time) 15-year-old girl named Greta Thunberg started the "Skolstrejk för Klimatet" (which translates to "School Strike for Climate.") She began the movement by herself against the disapproval of her parents, sitting in front of the Swedish parliament in Stockholm every Friday holding a hand-painted sign. Soon, people started joining her, and before long, the movement had spread across Europe. The success of the movement has led to Thunberg being invited to speak at many conventions of world leaders, such as the World Economic Forum. She has also been interviewed on CNN, and gave a TED Talk in Stockholm last December. She speaks in a very calm and matter-of-fact way, and has shown little restraint in criticizing world leaders sitting in front of her.
View this post on Instagram
Thunberg has shown incredible commitment to the issue since she was a child. When she was eight, she watched a movie about climate change in her science class. She has said that while the rest of her class was worried but moved on, she remained strongly fixated on the issue. When she was 11, she became very depressed, and was diagnosed as autistic. She cites being autistic as why she has been so dedicated to the issue, saying, "For those of us who are on the spectrum, almost everything is black or white. We aren't very good at lying, and we usually don't enjoy participating in this social game that the rest of you seem so fond of" in a TED talk last November. Autistic people have a tendency to develop strong fixations and interests, and are often less concerned with following social norms. They are also heavily over-represented in scientific fields.  Thunberg has lived up to her beliefs in her personal life. She eats a vegan diet and only travels by train. She convinced her parents to do the same – even persuading her mom, an opera singer, to give up flying despite the negative impact on her career. Her efforts resulted in her being nominated for a Nobel Peace Prize this month.
These protests are just one element of the pushback against the issue of climate change. According to the Intergovernmental Panel on Climate Change, drastic changes must be made to environmental policies within 12 years to prevent irreversible catastrophic effects. However, little action has been taken. The United States, under the direction of Donald Trump, pulled out of the Paris Agreement in 2017. Technologies such as renewable energy and carbon removal are promising, but require significant investment. Many actions necessary to mitigate climate change would be harmful to the profits of many large companies, and many of them spend enormous amounts of money on lobbying against these efforts. Climate change has already started to produce adverse effects – with storms like Hurricane Sandy, and sea level rise affecting island nations. The short term savings from not fighting climate change are far outweighed by the long term destruction caused by climate change, and to avoid these, significant rapid action is required. Matin agrees: "The earth's climate is changing rapidly and is posing a huge threat to the future of young people everywhere. Climate change is a serious issue that affects all of us and government officials need to recognize this issue and start changing policies now to address it."

Hang on for a minute...we're trying to find some more stories you might like.
About the Contributor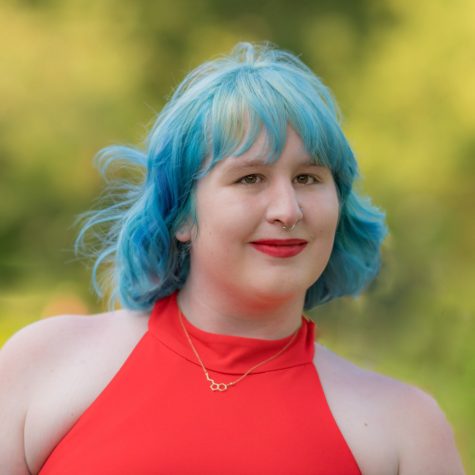 Ashley Ryan, Photographer
Ashley Ryan is a senior at Friends Select School, class of '19. She is an avid photographer, and her work has been featured in several shows and newspapers....