No, Joe Girardi Does NOT Make the Phillies Contenders
On Thursday, October 24th, the Philadelphia Phillies announced that Joe Girardi, former New York Yankees manager, has agreed to manage the team through 2022. This announcement came about a week after the Phillies fired Gabe Kapler, who managed the Phillies in 2018 and 2019.
Kapler was in no way a perfect manager during his time with the Phillies. In his two seasons with the team, Kapler was repeatedly chastised by the media for relying too heavily on analytics, using too many relievers too early in games, and toggling with his lineup too often. However, one key detail leaked from the Phillies' front office after the 2019 season makes it clear that the blame should not have rested on Kapler's shoulders: Matt Klentak, the Phillies' General Manager, was ordering Kapler to use specific lineups before games. For this reason, the hiring of a new manager, even a former World Series champion like Girardi, may ultimately be meaningless. 
Girardi will inherit a team that fell short of public expectations in the 2019 season. After acquiring former MVP outfielder Bryce Harper and All-Star catcher J.T. Realmuto during the offseason, the Phillies finished 81-81, ending in third place in the N.L. East and out of the playoffs. Although the 2019 season might indicate that the Phillies should make drastic personnel changes, the team already has more than enough hitting talent to at least compete for a title. First baseman Rhys Hoskins, who has 229 career RBIs in just over two full seasons, hits alongside Harper and Realmuto in the middle of the Phillies' lineup; middle infielders Jean Segura and Scott Kingery also showed plenty of promise during the 2019 campaign. The pitching staff, though, might benefit from a few adjustments; last season only two starters (Aaron Nola and Zach Eflin) and one reliever (Hector Neris) performed above replacement level.
The Phillies, who have recently been willing to spend money to win, will have options if they are interested in signing more pitching talent. All-Stars like Gerrit Cole, Madison Bumgarner, and Aroldis Chapman, all of whom are unrestricted free agents this off-season, could elevate the Phillies' pitching to one of the best staff in baseball. Unless the pitching improves, it is highly unlikely the Phillies will compete for a title: last season, the team's ERA was below the league average, which has not been true for a World Series champion since 2006. 
Even if Klentak and his team make the proper roster adjustments, it is hard to see the Phillies as a legitimate threat to win a World Series. Only one team has ever won the World Series in their manager's first season. he 1997 Florida Marlins were a wild card team in their franchise's fourth season of existence; they should be seen as more of an aberration than an example. A great manager will understand that a franchise's true goal is not to win one title, but to position themselves to win multiple. Girardi, who has proven his skill as a skipper, will likely use his first season to understand his team and his role in the organization.
In his first season managing the Yankees, Aaron Boone took a team which made the ALCS the year before, added the reigning NL MVP, and lost in the ALDS. Mike Matheny took over a reigning World Series champion when he became manager of the St. Louis Cardinals in 2012, but could only take them to the NLCS. When Dave Roberts became manager of the Los Angeles Dodgers in 2016, he was tasked with elevating a playoff team to a championship winner. While he had immense success in his first season, a championship eluded him. All three are excellent managers; Matheny and Roberts have now managed in the World Series, and it seems that Boone should lead the Yankees to the Fall Classic in the near future. What we can learn from all of their first seasons is that while great managers can make a team better, it is a nearly impossible dream to win a World Series in a manager's first season.
Joe Maddon led the Chicago Cubs, who had missed the playoffs the year before, to the NLCS in his first year with the team. The next year, Maddon and the Cubs won the World Series. In some capacity, it should be a concern to Phillies fans if Girardi has championship expectations for the 2020 season. Long term planning and dynastic ambitions would show a sense of institutional stability and nuance that the Philadelphia Phillies have now lacked for a decade.
About the Writer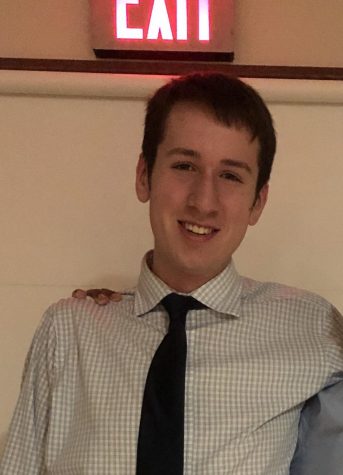 Peter Ryan, Editor-in-Chief
Peter Ryan is an 11th grade student at Friends Select School. Peter, who has attended FSS since 2nd grade, clerks Discourse Club and is a junior class...