Fall Sports Culminates in Awards Ceremony
Friends Select's fall sports awards, held in the Matthew Huffman '91 Dining Hall on October 30th, were a reminder of what makes the Friends Select Athletic Department great: a tight knit community of dedicated athletes. Each team congregated in the dining hall to listen to coaches recap the highs and lows of the teams' respective seasons, paying close attention to the achievements of their fellow athletes. 
The first team to present was the cross country team. Because coaches Percell Coles and Meg Waldron were not able to attend, athletic director Bill Klose delivered remarks for the team. Bill noted that one highlight from the season was Laine May's ('22) performance at the state meet; as the only girl on the team, Laine finished in the top half of all runners at states.
Next up was the boys soccer team. Coach Barry Lynch spoke mostly about the seniors on the team and their contributions on and off the field. Barry specifically lifted up Most Outstanding Player Minas Macos ('20), and mentioned that Minas was both a prolific goal-scorer and capable defender. After Barry's speech, the team presented a video that had the whole dining hall laughing; among the clips were meme videos of team members dancing, fighting, and jumping into the pool. 
Senior athletes were also a focus of the girls soccer presentation. Coach Matt Todd spoke extensively about Hannah Sieg ('20), who will be remembered as one of the best Friends Select footballers in recent memory. As he presented Hannah with the team's Most Outstanding Player award, Matt remarked: "There's never been anybody like her – I hope there's never another like her… the world doesn't need another Hannah Sieg."
Perhaps the team with the most to celebrate was the girls tennis team. This season, girls tennis defeated Westtown School and Academy of the New Church for the first time in years. Coach Dan Bowens observed that this year's team had remarkable team chemistry and loyalty; on most occasions, the entire team stayed to watch the end of all remaining matches.
The final team to present was the field hockey team. First year coach Emily Gallagher said that while this season was largely thought of as a rebuilding year for the field hockey program, the players had many accomplishments to be proud of. The Field Hockey team was especially entertained by their own video, which featured pyromania and short, embarrassing clips of their teammates.
Many of the athletes on these five teams began the winter sports season on Monday, November 4th.
Cross Country:
Most Outstanding — Quaye Agoyo ('22)
Most Improved — Dean Wang ('20)
Sportmanship — Laine May ('22) and Jonah Taranta ('20)
Most Dedicated — Matt D'Annunzio ('20)
Boys Soccer:
Most Outstanding — Minas Macos ('20)
Most Improved — TJ Hampton ('22)
Sportsmanship — Phillip Raine ('20)
Most Dedicated — Cooper Klose ('21)
Girls Soccer:
Most Outstanding — Hannah Sieg ('20)
Most Improved — Nyasia Arrington ('20)
Sportsmanship — Annie Rupertus ('21)
Most Dedicated — Sofia Rodriguez-Burno ('20)
Girls Tennis:
Most Outstanding — Amelia Squires ('22)
Most Improved — Tal Lesnik ('20)
Sportsmanship — Angelina Ye ('21)
Most Dedicated — Alex Shapiro ('20)
Field Hockey:
Most Outstanding — Margot Schneider ('22)
Most Improved — Lucy Kelley ('22)
Sportsmanship —  Mia Cohen ('21) and Hannah Feinberg ('20)
Most Dedicated — Madison Scheuer ('21)
About the Writer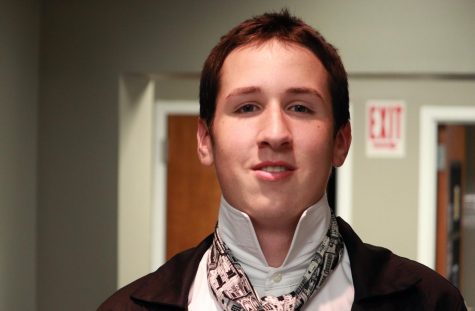 Peter Ryan, Editor-in-Chief
Peter Ryan is an 11th grade student at Friends Select School. Peter, who has attended FSS since 2nd grade, clerks Discourse Club and is a junior class...