Girls Basketball Dominates, But Questions Remain
Friends Select Girls Varsity Basketball rolled past Mathematics, Civics, and Sciences Charter School 69-10 on Thursday afternoon behind a big game from Margot Schneider '22 and Hannah Sieg '20. The victory was a true team effort, as each player on the roster scored at least once. The Falcons appeared to bring their intensity down after a 29 point first quarter, but their quality of play remained high for the duration of the game. 
Because the team had a win in hand so early, they were able to run a few experimental line-ups and strategies in the second half. Although they usually play man-to-man defense, the Falcons tried some zone defenses; while they were successful, the zones looked somewhat clunky at times. Additionally, underclassmen like Laine May '22, Simone Singler '22, and Lucy Rupertus '23 got plenty of playing time.
Crowd favorite Rachel Luce '21 hit her first career three pointer in the first quarter to much applause from both her teammates and the fans in attendance. It seemed that Rachel and Laine received especially loud cheers from the crowd. When asked why she thought Falcon fans were so passionate for the two, Laine had no response, but teammate Maya Brand '21 suggested it is because both Laine and Rachel "bring such positive energy to the team; everybody wants to see them do well."
Although the team looked quite strong on Thursday, there are still areas for improvement. Just last weekend, the girls team lost in the FSS Tip-Off Tournament for the first time in five seasons. Maya defended the defeat, saying: "[We lost] because half of the team wasn't there. Half of the team didn't even have the chance to practice against a tough defense. We also had a few players who hadn't played in the tournament yet, so it was a new experience." Coach Bill Klose says, "They [the team] were so tired. We only had eight players for the second game in two days."
The Falcons also lost by 22 on Wednesday afternoon in their Friends' League opener against the Shipley Gators. While the team has not had too much league success recently (4 wins in the last 3 seasons), their margin of defeat against Shipley on Wednesday was approximately the same as it has been over the last three years.
Bill and the team still think there are a multitude of positive takeaways from their performance so far. He says, "we stayed solid defensively today, and we got a chance to play all of our players. We really do go 11 players deep this year, which is the first time that's happened since I've been here." Margot added that the team played "a really positive game."
About the Writer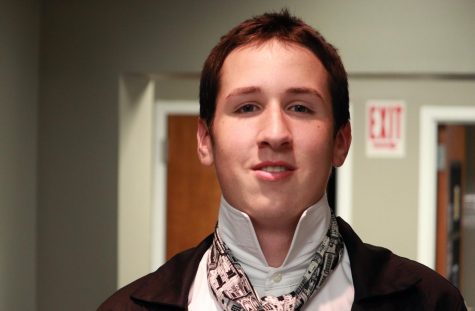 Peter Ryan, Editor-in-Chief
Peter Ryan is an 11th grade student at Friends Select School. Peter, who has attended FSS since 2nd grade, clerks Discourse Club and is a junior class...