Friends Select Swimming: A Numbers Game
Friends Select Swimming returns this winter season after a successful 2018-19 season, but team members have varying levels of optimism for the upcoming season. The coaching staff is looking forward to seeing improvement from many swimmers, but many swimmers don't expect much success. Zoe Tzanis ('20) says: "I expect the season to go pretty poorly. The team is pretty small. There are a few kids who swim outside of school, and they are great swimmers, but the rest of us are not." Silas Mohr ('20) says that he does not expect either the boys or girls teams to win more than three meets each. Madison Scheuer ('21), though, is hopeful that the team will show major improvement from last season.
These low expectations can be attributed primarily to last season's loss of many important seniors. Coach Sarah Kelly says: "I think this season is going to look a lot different from last season because the team is so much smaller. Swimming is a numbers game, and we're going to have to figure out how to get the most out of this team."
Madison, along with Krista Burgess ('22), is pegged to have a big season this year. Both Madison and Krista had impressive showings at the Friends League Championships last year, and they hope to build on that success. These two, though, are not the only swimmers with high potential this season. Sarah hopes that Silas and Nadia Sumner ('22) will both show improvement after swimming for an out-of-school club team. 
Of all of the Friends Select sports teams, the swimming team is perhaps the most individualistic. In squash and tennis, players practice against each other to develop match skills; in cross country, runners pace themselves with their teammates; in every other sport, players work with their teammates to score. Sarah says, though, that teammates' creating a supportive practice environment is conducive to team success.
Another distinction swimming has is that there is no play style or strategic design — each race is simply decided by the swimmers' abilities to swim faster than each other. However, Sarah says that there is plenty of team strategy that goes into planning for meets. Although there are no plays to diagram, swimming coaches have the task of choosing when to race their swimmers. "We want to be really strategic about where we place individuals. We want to think about whether it makes sense to place individuals in some events knowing they can only swim four events, where the best placement is for the swimmers," said Sarah. 
Swim practice is also very different from other school sports. There are no plays to practice and there is no "defense." Instead, most of swim practice is conditioning. Sarah says "Training is a lot of drills and repetition. It's practicing flip turns to increase your speed off the wall. It's teaching breathing techniques to increase time underwater. It's the mechanics of the stroke; this is different for every stroke, and so there are different drills." Alex Shapiro ('20) says that swimmers are given a new sheet of exercises every practice.
Many members of the swim team hope they can use this strategy, teamwork, and practice method to lead each other to a strong season. Friends Select fans and classmates can watch both teams in action for their first home game on December 19th, again against Jack. M. Barrack.
About the Writer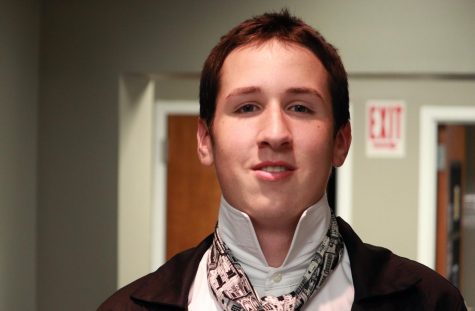 Peter Ryan, Editor-in-Chief
Peter Ryan is an 11th grade student at Friends Select School. Peter, who has attended FSS since 2nd grade, clerks Discourse Club and is a junior class...