Quiz Bowl is for Everyone
One early morning late last May, a small group of Friends Select students and two teachers met at the Philadelphia International Airport. As the group slowly started to gather together, the excitement was palpable. They weren't there for any regular school trip; the students were traveling to the High School National Championship Tournament of Quiz Bowl (HSNCT) held in Atlanta, Georgia. Each of the nine students had prepared and competed at smaller tournaments all school year, and were ready to take on this next level of competition. They parted with their parents and went with the coaches to go through security and board the plane, ready to fly off to a weekend filled with knowledge, competition, and great food.
One of those students, Matt D'Annunzio ('20), has been an active player on the quiz bowl team since December of 2016 during his freshman year.
Matt defines quiz bowl as basically "Jeopardy! with teams," but says that it offers much more than what that suggests. While there are different styles of quiz bowl, the most common form is a head to head match between two teams of four people each with twenty "toss-up" questions which any team can answer. If a team answers a toss-up, they are rewarded with three more "bonus" questions that only the team who got the toss-up can answer.
The tossup questions are anywhere from two to four sentences long; the individual questions are not related to each other, and are written so that they get easier as the question goes on. The bonus questions, however, are usually only about a sentence or two, with each set of three based around a theme.
New players are rarely amazing at answering these questions. It is hard to get used to the long yet fast paced questions, as well as the buzzer system. One of the most difficult parts of quiz bowl is overcoming the self doubt that everyone has when they think they know the answer, but are scared to buzz. The only way to get better at buzzing in more quickly is to practice; by practicing, you gain more knowledge from the questions you hear and become more comfortable buzzing in.
Matt is currently the captain of the A team, the club leader, and has represented Friends Select at four national tournaments and two state championships. However, his first experience with quiz bowl was not as a player, but as a scorekeeper for a regional level tournament held at Friends Select. He says that as he kept score, he was able to watch a lot of matches and thought, "this seems really hard, but this seems like something I might really like."
Like every other quiz bowl player, Matt didn't start off as a great player, and he admits it, claiming,"I was pretty bad my first year." At his first few tournaments, he warmed up to the world of quiz bowl by playing with the C team. However, as he practiced and studied more, he moved up a team and joined the B squad with two ninth grade classmates and one junior. They made their first appearance at HSNCT in 2017, ending with a 3 – 7 record. As a mostly freshman team, the B team was still young and new to quiz bowl, but all of the players were hooked and couldn't wait to come back the following year.
When you look at the players at any quiz bowl tournament, including HSNCT, you see a lot of people who some might say are the stereotypical nerd: academically fixated and socially awkward. But to have fun at quiz bowl, you don't have to be either of those; you can just hang out with your friends and answer as many questions as you can, without needing to spend hours studying during your valuable free time.
Nyeema Caldwell ('20) is also a member of the quiz bowl team, but unlike Matt, she has not spent a long time studying outside of practice. During her first two years in high school, she knew what quiz bowl was, but she didn't join the team. In her junior year, however, she decided to join because she "used to be an avid jeopardy watcher and then heard that it was like team jeopardy. That sounded like something [she] want[ed] to do."
Nyeema is a member of the C team, along with a group of classmates that decided to join at the same time. Even though she goes to tournaments with the team, she just enjoys herself and doesn't feel the need to take quiz bowl as a super serious part of her life. She says that quiz bowl is "something really fun to do and you end up learning a lot."
The packets are written specifically so that there are questions that cover any possible topic that you could think of. Even if you aren't very good at the traditional academic subjects, there are still sports and pop culture questions. Additionally, newer players don't have to practice at school with the people who have been playing for years. During the club block and for practices on other days of the week, the team splits up into two different groups, one for the more experienced players and one for the newer.
At tournaments, which not everyone in the club attends, there are two divisions for teams. The open division is where the best players compete against each other, but the novice division is a more friendly group where young or inexperienced teams can compete against each other in a less intense manner.
The way quiz bowl is structured allows everyone to have fun within their level of comfort. No matter who you are or what you have done before, there is a spot for you on the quiz bowl team at Friends Select. If you play enough, quiz bowl counts as an activity credit.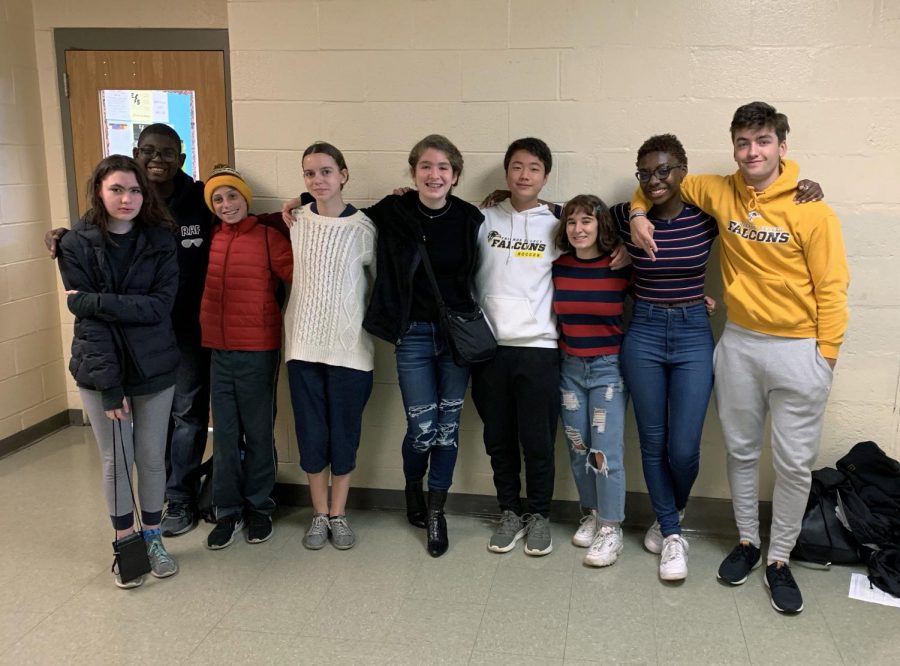 About the Writer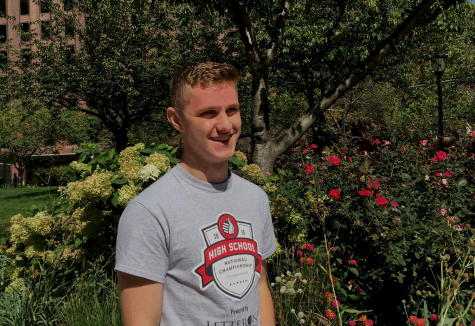 Silas Mohr, Staff
Silas Mohr is a member of the class of 2020 at Friends Select School and is a part of the journalism class. He has been the captain of the varsity swim...