Varsity Boys Basketball Undeterred by Injuries
Despite injuries and the loss of two graduated seniors, the Friends Select Varsity Boys Basketball team pulled out three league wins, the most since the 2003-2004 season.
Going into the 2019-2020 basketball season, the team was feeling the loss of two former players, John Dinall '18 and Christain Kirkland '22. According to Justin LaBrusciano, the biggest hole left by these departures was in size—the team had only three remaining players over six feet: Mark Aaronson '20, Cooper Klose '21 and Jonah Taranta '20. 
Another factor that hurt the boys' team was the number of injured players at the start of the season. This group included Zion Todd '22, Masai Pines-Elliot '21, and Che Ewell '23. After these injuries,  a small team to begin with had a lot of extra responsibility on their shoulders. 
Early in the season, the boys participated in the Friends Select Invitational. They had fewer than 10 healthy players on the roster, and half were underclassmen who were new to varsity basketball. With coaching from Percell Coles and Eric Gainor, the boys team rose to  the challenge and won the tournament. 
Only a few weeks into the season, Temir Davis, a freshman guard, went down with a knee injury. The number of healthy players was dangerously low before the league games had even begun. 
Going into the new year, the team had lost all of their league games. On January 7th, the boys faced Abington Friends. According to Masai, "We had great communication and played really strong defense." The team beat Abington, with a final score of 62-59.
On January 21st, the boys team played Moorestown Friends. Justin said, "We felt as if we were expected to win because we had beaten the Foxes the previous year." The boys pulled out a victory, with a final score of 49-48. 
About the Writer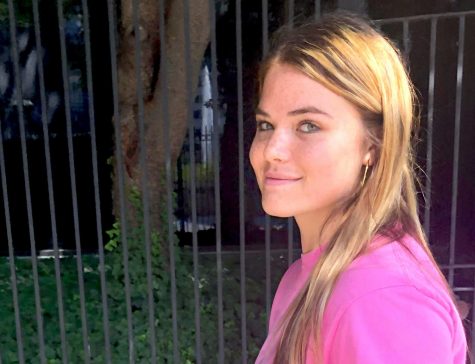 Hannah Sieg, Staff
Hannah Sieg is a senior at Friends Select School and is enrolled in the journalism class. She is interested in studying gender in the newsroom and sports...