Opinion: FSS Needs More Community Service
Unlike many schools in the US and abroad, Friends Select doesn't obligate students to engage in community service. In fact, in the four years of upper school, students are not mandated to undertake any volunteer work. A simple way to incorporate service into the framework of the school would be through the extracurricular activity requirement program. 
At FSS, students are required to join at least one extracurricular activity a year. Currently, the selection of activities offered includes theater, quiz bowl, and a variety of different sports. By adding volunteer opportunities to the list of extracurricular activities, students would be able to engage in community service while fulfilling their activity requirement.
During my first two years at Friends Select, I joined stage crew, an extracurricular I was not very passionate about. If instead I had the option to engage in community service instead, I would have undoubtedly taken it. Many students at our school are in a similar position to mine, where neither sports nor theater speak to their interests. For those students, taking part in the existing options would be a waste of time. Offering volunteer work as an option could provide students a sense of accomplishment that other activities don't necessarily provide, whether or not they are passionate about doing service.
The organization of an extracurricular service program would have to be thorough if students left campus to do their volunteer work. The school might not want to hold that responsibility or to spend time on the logistics of sending students all over the city. However, our school has the privilege of being located in the center of Philadelphia, surrounded by dozens of organizations looking for volunteers. With a simple Google search, one can find at least fifteen volunteering opportunities that are less than a mile away from our school. Easy access to all these places makes organization and safety issues much easier to navigate.
Even though there are many volunteer opportunities around us, it might still be a challenge to find organizations willing to work with high school students. Fortunately, after years of service days, our school has created connections with many different organizations that have agreed to work with FSS students in the past. During Social Justice Week, for example, the majority of the outside contacts we collaborated with had already worked with FSS. Through their existing connections, the school can act as a middle man and help students find a place where they can do service, with a wider range of organizations to choose from. 
Every school should obligate students to volunteer, including FSS. In order to start incorporating service into our school, allowing students to fulfill their annual extracurricular activity by volunteering could be a simple solution. It would also benefit the organizations where students help, and the FSS community, which recognizes the importance of helping others and of doing service. It is crucial for FSS to convey to its students that words are just a small part of fixing the problem, especially when those words stay within the walls of the school. As the privileged community that we are, it is important that we play an active role in helping those who are less fortunate.
About the Writer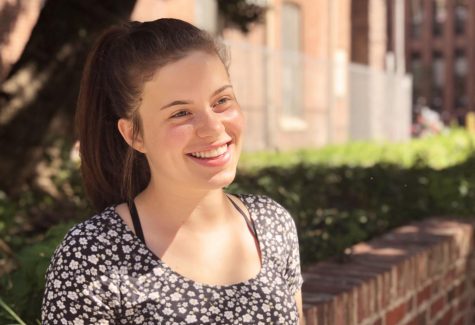 Tal Lesnik, Staff
Tal Lesnik is a member of the class of 2020 at Friends Select. Tal is enrolled in the journalism class this year. Tal was born in Israel and came to Friends...