Ireland Trip Postponed Due to Potential Coronavirus Travel Complications
The 2020 FSS trip to Ireland, scheduled for March 1st through March 18th, was  postponed due to COVID-19 related travel concerns. 
In an email sent to students involved in the program, Upper School Director Chris Singler said that the decision to halt the trip stemmed from "the possibility of border closures, travel bans, possible quarantines, and other measures that could keep our students and faculty from easily returning." He added that the decision was not "easy or light," and that it was made to "prioritize safety in our community."
The Ireland trip was meant to serve as the latter half of an exchange with students from Belvedere and Alexandra College in Dublin, Ireland. FSS students Kaiyuan Chen '20, Sarah Goldberg '21, Olivia Maltz '20, and Aidan Pulliam '21, as well as faculty members Natalie Meyer and Erin Pratt, planned to attend.
COVID-19, known colloquially as the Coronavirus, has spread to all continents except Antarctica since it was first reported in Wuhan City, China in December 2019. Since then, over 85,000 cases have been reported worldwide, including 459 in the United States. The first death from COVID-19 in the United States was reported in King County, WA, on February 29th.
It has not yet been announced if the trip will be rescheduled.
Sources:
https://www.cdc.gov/coronavirus/2019-ncov/cases-in-us.html
https://www.google.com/amp/s/www.washingtonpost.com/world/2020/02/29/coronavirus-live-updates/%3foutputType=amp 
About the Writer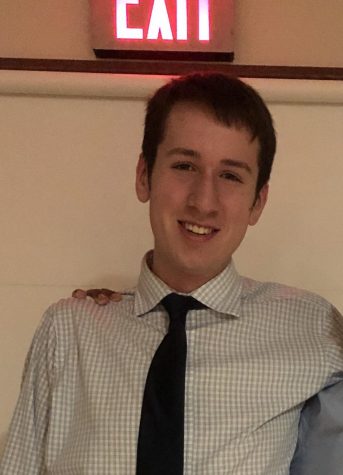 Peter Ryan, Editor-in-Chief
Peter Ryan is an 11th grade student at Friends Select School. Peter, who has attended FSS since 2nd grade, clerks Discourse Club and is a junior class...