Reflections on Isolation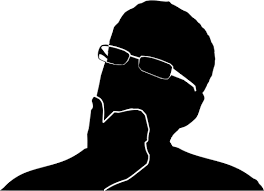 There has been considerable panic about the spread of Covid-19 around the country, and it has affected the lives of my family members, particularly regarding how we have made sure to have food and essentials in the time of coronavirus.
It is common for people to hoard supplies in times of crisis, but this is not what we have done. My family does store supplies, and groceries, but we do this in moderation: by buying enough for a couple of weeks at a time. We go to grocery stores for about half of the things we need, and order the rest from Amazon. Restaurant delivery has not been a significant part of our food supply as we do not eat out very often. With this method, we got through the earlier milk and toilet paper panic – buying without significant difficulty.
Though we have enough food items to comfortably get by, particular types of groceries are in short supply. These are primarily frozen foods and those that last for longer periods of time, such as canned tuna and vegetables, though soup has been relatively easy to find. Both in physical stores and online selling platforms, inventory of such foods exists, but occasionally, we don't get to choose what we get.
The situation for Asian and Indian food presents a slightly contrary trend. Here, supplies have not been strained as much by hoarders, and we are able to order them home on Amazon Prime. This summarizes how we have been able to get on with respect to feeding ourselves.
Then there is the item everyone talks about – hand sanitizer. This has not been available in the center city, nor is there any substitute. Recipes for creating homemade sanitizer require rubbing alcohol, which is nowhere to be found. Thus, we go with the simple principles of regularly washing hands and disinfecting items brought in from outside with Clorox.
-Akhilesh Khambekar '20
---
After spending the better part of eight years living in New Jersey and consistently traveling to Philadelphia, quarantine has made me feel isolated. It's almost as if I am in Life of Pi, drifting alone in an ocean of isolation.
All of my original plans have been derailed. I was planning to visit a number of colleges in an attempt to gain a better understanding of universities to help guide me when making my college commitment.
It's been an isolating experience but I can't say it's exactly been lonely. At the beginning of our corona break, I began a Minecraft server with a group of friends as a way to stay connected. After many days of five hour skype calls, we slew the ender dragon and had more diamonds than any one person needs.
I found great enjoyment in the lighthearted fun and connection that came with our Minecraft experiences, so I invested my money into the purchase of a new PC to play even more games with my friends during this crazy and isolating time.
These feelings of connection were echoed by my friend and gaming comrade Arley Johnson; he said "Gaming has been a good way to pass time and frequently connecting with friends has been a way to take my mind off of all that I'll be missing out on this spring."
My friends and I have now moved to Destiny 2 and are working to get to season rank 100 and complete as many nightfall strikes as possible!
It's been a very unique experience to take connections I have come accustomed to having at school and in life and moving them to the infinite worlds of video games.
-Max Rayborn '20
---
The prolonged social distancing caused by the global coronavirus crisis has been hard for my family. Learning how to adapt to drastically different routines has proven difficult and those around me are feeling the impact of the coronavirus break differently.
My dad works at WXPN and is seeing coronavirus's effect all throughout the world of public media and entertainment. Multiple clients working in the entertainment industry have been laid off. He is frequently dealing with the complications of working at a radio station, a 24/7 platform, from home. He has moved his work out to our garage and conducts all of his calls out there. His colleagues also now have to broadcast from their homes, a change my father's workplace had to technically transition to within two days, with minimal personal interaction.
"We had engineers actually go into people's homes and set up recording studios in their living rooms!" my dad exclaimed, "it's wild, when we get back we'll all have to recognize the engineers for their quick and fairly seamless achievements. You can't even tell people aren't in the studio."
My mother is dealing with the scary realities of people at her work testing positive for coronavirus. She works at a bank which is deemed an essential business so her workload is no different than normal and she has actually been quite busy.
I have had a relatively quiet break albeit with some definitely busy moments. I've been working to come to a decision surrounding what college I will be attending in the fall. With all my visits cancelled this process has become even harder. With both my parents working I am also now in charge of more cooking than I ever have been, which is definitely new for me. All while still making sure I am getting my work done for school.
Finding space in our home to all be able to work comfortably and productively has been an interesting challenge that took some time to overcome and get used to.
-Max Rayborn '20
About the Writers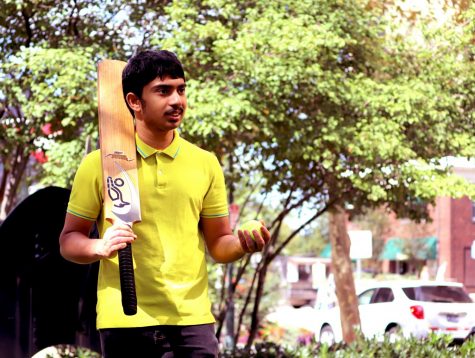 Akhilesh Khambekar, Staff
Akhilesh Khambekar is enrolled in the Journalism class and is a member of the class of 2020. He can be found in the senior hallway or the cafeteria during...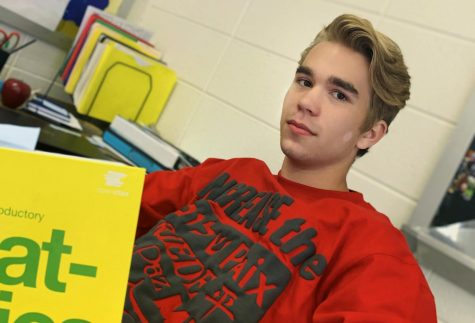 Max Rayborn, Staff
Max Rayborn is a senior enrolled in the journalism class. Aside from writing for The Falcon, Max runs cross country, takes nature photos, and plays a mean...