The German Bundesliga Returns to Action on Saturday, May 16th.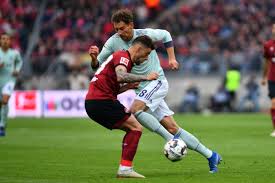 One of the more noticeable (yet relatively trivial) casualties of the Coronavirus pandemic has been the cancelation of all professional sports across the world. No major
live sporting events have been held since March 11th, when the UEFA Champions League held crowdless fixtures and all NBA and NHL games were canceled after Utah Jazz center Rudy Gobert tested positive for COVID-19.
Now, after more than two months, sports fans will have games to watch again. However, Americans' only present high-quality option is a league that most have never heard of: the Bundesliga, Germany's first-tier soccer league. Many American sports fans ignore soccer, and most who do watch focus primarily on the English Premier League, which is slated to return on June 1st. For now, though, the Bundesliga is our only option, and it has more to offer than its minute following may suggest. Here are the five things that fans new to the Bundesliga should know before they dive into a brand new sports league.
Games will be broadcasted on Fox Sports 1 and 2 on weekend mornings.
Because of the time difference between Germany and the United States, all Bundesliga matches are shown during the late morning on the east coast. On Saturdays and Sundays, most matches will be played at 9:30 AM, with one match held at 12:30 PM. These matches will be broadcasted exclusively on the Fox Sports networks – channel 857 on Xfinity and channel 583 on Verizon Fios.
There are no playoffs or championship games. 
Unlike American professional sports, where the top 10-16 teams make a postseason tournament to determine a champion, European soccer leagues award their championship to the team with the best regular season performance. Each team plays all other teams twice (once at home, once on the road), and the season ends with the last game of that round robin.
Matches can end in ties.
Like all soccer leagues, Bundesliga games that are tied at the end of regulation do not go into "overtime." Instead, one "point" is awarded to each team and the match is concluded as a draw. In each game, teams are awarded three points for a win, one point for a draw, and zero points for a loss. Bayern Munich currently leads the league with 55 points.
Borussia Dortmund is the new "American" club in European soccer.
Although players from the U.S. rarely succeed across the Atlantic, 2nd place Borussia Dortmund has become a mecca for American footballers. Pennsylvanian wonderkid Christian Pulisic started for Dortmund for three years before transferring to Chelsea F.C. last summer. 17-year-old American Gio Reyna currently features for Dortmund.
The title race will be close and exciting.
With nine games left to play this season, Bayern Munich (the dominant club in German soccer) currently leads the Bundesliga with 55 points. Other prominent clubs like Dortmund (51 points), Red Bull Leipzig (50 points), and Borussia Monchengladbach (49 points) all trail closely behind the leaders. In European soccer, a five point lead can easily be overtaken. All it takes is one or two bad games for the leaders to lose their first place spot. The most important scheduled matches remaining this season are:
Sunday May 26th: Bayern Munich @ Borussia Dortmund (Time TBA)
Saturday June 13th: Borussia Monchengladbach @ Bayern Munich (Time TBA)
Saturday June 2oth: Borussia Dortmund @ RB Leipzig (Time TBA)
About the Writer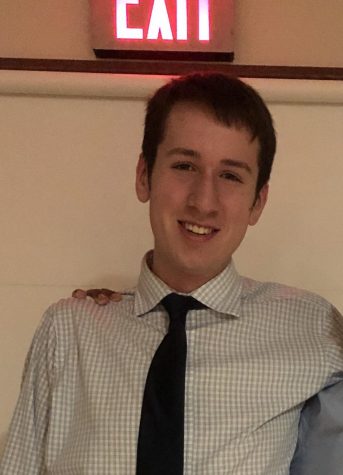 Peter Ryan, Editor-in-Chief
Peter Ryan is an 11th grade student at Friends Select School. Peter, who has attended FSS since 2nd grade, clerks Discourse Club and is a junior class...