Opinion: A Path to Equal Pay in Sports
The sports world, largely dormant amidst the Coronavirus pandemic, received a major jolt on Friday, May 1st, when a federal judge in California cast several rulings that greatly hamper the United States' women's National Soccer Team's gender-discrimination lawsuit against the U.S. Soccer Federation.
The United States' women's National Soccer Team (USWNT) has battled with the U.S. Soccer Federation (USSF) for nearly five years, seeking equitable compensation and treatment. According to ESPN, while members of the men's National Team earn $9,375 for most victories and $5,000 for most losses, the women's National Team only receives $5,250 per victory and no payment at all for losses. Although the USWNT has earned more money in recent years, they do not receive the same maximum financial opportunity as their male counterparts. This pay disparity is complicated by the fact that the men's and women's teams are represented by separate unions.
It was on these grounds that the USWNT sued the USSF for violation of the Equal Pay Act. However, these claims were dismissed by Judge R. Gary Klausner due to evidence being "insufficient to create a genuine issue of material fact for trial." According to Klausner's interpretation of evidence, the USWNT declined a collective bargaining agreement similar to the Men's National Team in exchange for a salary system that ensured higher financial security, benefits, and investment in a national professional league. This dismissal does not definitively end the USWNT's case for $66 million in damages, but it does significantly jeopardize it.
While it appears that a successful verdict is unlikely for the USWNT, the case does open a legitimate philosophical discussion on the merit of equal pay in the sports world. Most discussions surrounding equal pay and gender in the United States concern workspaces where people of all genders work in integrated workspaces for the same company. This is not the case in professional sports leagues; mens' sports generate astronomically higher revenue than womens' sports. In 2019, the NBA earned 100 times more television revenue than the WNBA; the MLB brings in $10 billion dollars annually, while National Pro Fastpitch struggles to sustain six professional teams.
Although equal pay on the basis of gender in American team sports seems unlikely and unfair, there is a long term path to more equitable pay. American sports institutions, especially those for women's sports, should take the example of the women's Big Bash Cricket League (WBBL) in Australia.
The Australian sports market is dominated by men's cricket, men's Aussie Rules Football, men's golf, tennis, and men's soccer. In the last two or three years, though, the WBBL has risen above the Australian National Soccer League (A-League) in television ratings, and outperforms tennis in most weeks. Much of the WBBL's success has come from the exposure generated by a new TV deal that puts the league on national television ten times per year and advertises the league prominently alongside men's cricket. As a result, interest in women's cricket has become higher and cricketers like Ellyse Perry are major stars in Australia. ESPN and CBS Sports have recently expanded deals with the NWSL and WNBA, respectively, but have not advertised the leagues as much as mens' leagues.
American television executives should take notice of the women's Big Bash League's success–all it took was exposure, advertising, and a high quality product to elevate women's professional sports to the national level. More viewers for women's sports means more money for networks, so if the opportunity is there, television networks would be wise to invest in women's sports. Considering equal revenue is the most likely and fair path to equal pay, this development would also open new opportunities for women's sports in America.
About the Writer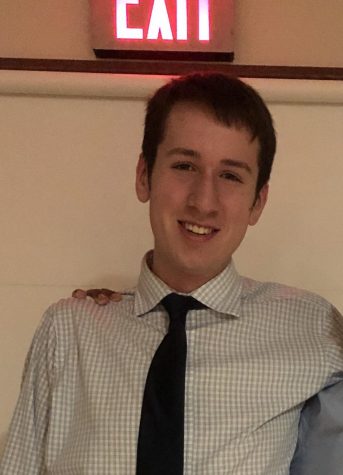 Peter Ryan, Editor-in-Chief
Peter Ryan is an 11th grade student at Friends Select School. Peter, who has attended FSS since 2nd grade, clerks Discourse Club and is a junior class...