Bill Klose Shares Fall Sports Information
Although Friends Select has shared detailed safety and scheduling plans for the 2020-21 school year amidst the COVID-19 pandemic, the school has not explicitly stated how sports teams will return to play this fall. Athletic Director Bill Klose spoke with The Falcon to share Friends Select's current plan to safely take part in interscholastic sports this school year.
In order to minimize health risks, students will only practice on the days they attend school; conditioning drills will be assigned for days spent at home. All practices will be held outside with masks worn at all times, and the school hopes to hold almost all practices on the roof to avoid bus travel. Stairwells to the roof will be one-way, meaning that athletes will take one stairwell up to the roof and the other stairwell down.
If the Friends League proceeds with fall sports, no league games will take place before Saturday, September 26th. Some Friends League teams may play some non-conference games, but Friends Select has decided to play only league games this fall. As many league games as possible will be played on Saturdays so that athletes can drive to games rather than share a bus; league sports with nine competing teams may need to add Wednesday games in order to crown a league champion. Middle school teams will play intramural sports exclusively.
In a recent meeting, Bill proposed a scheduling plan beginning in January in which all three sports seasons are played for seven weeks at a time. Although this plan would make it more likely that all sports teams can play substantial seasons this year, not all Friends League schools are interested in forgoing all fall sports.
While contact sports teams like soccer and field hockey are still scheduled to play this fall, it is possible that Friends Select will only offer non-contact individual sports like cross country and girls tennis.
Bill reports that while athletes and coaches are eager to return to play, they understand that public health concerns come before athletic competition. Although Friends Select will do everything it can to offer fall sports, safety is the foremost priority.
It is important to note that all sports are subject to safe conditions at school, CDC guidelines for public safety, and state orders precluding interscholastic sports.
About the Writer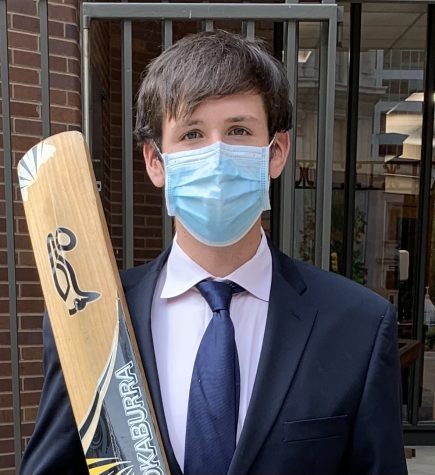 Peter Ryan, Editor-in-Chief
Peter Ryan is a senior at Friends Select School. He currently serves as President of Student Government, Co-Clerk of QUAKE, and founding leader of Cricket...