Students Weigh in on School Re-Opening
Nearly one in four students (24%) stated that they will opt out of Friend Select's hybrid model, according to a recent Falcon poll made available to the student body via Instagram. Students cited health risks and the unpredictable nature of COVID-19 as reasons for choosing the 100% virtual model.
The non-scientific poll included a sample of 71 students, around one third of all upper-school students. The poll results represent the feelings of students who chose to respond, not necessarily those of the entire student body.
"I have a family member that's immunocompromised so I can't really afford to take any risks involving any diseases coming into the house." says Charlie Chen '23.
Both Genevieve Raju '21 and Tony Lian '21 worry that COVID-19 is such a widespread problem that the school cannot fully mitigate health risks. "There are still things that the school can't control," says Genevieve.
Even considering these risks, the majority of Friends Select students plan to return to the school building in September, according to the Instagram poll. For many of these students, in-person learning is a necessary part of their education and therefore worth the health risks associated with a hybrid-model.
"My social interactions during the pandemic have been few and far between at best; just like it's healthy to go to in-person school instead of sitting in front of a computer, it's also healthy to be social in person," says Taariq Mabaraka '21.
Additionally, art students like Lewis Shaw '21 are eager to return to the art studio, which they did not have access to in the spring. "I'm very uneasy about reopening. If I weren't an art student, I wouldn't be coming back. It's just impossible to hold an art class over zoom, and since art is one of the only things that keeps me happy, I kinda need it," says Lewis.
Much of the anxiety about Friends Select's reopening concerns the behavior of students rather than school policies; nearly 3 in 4 responding upper schoolers said they doubt their peers' commitment to social distancing.
"Kids get comfortable and they'll bend rules, both for social distancing and wearing masks," says Annalise Di Cicco '23.
Asa Johnson '22, though, is less worried: "Considering the low cases in Philadelphia, I think the risk is lower than people imagine it to be. I trust that our community understands that neither school nor society is back to normal."
Given the danger and uncertainty of reopening, some students believe the school should delay a return until later in the school year. "We as a private school actually have a choice in the matter, unlike Philly public schools. Why should we take a chance that might put people in danger?" asks Quilana Castro Cardona '21.
About the Writer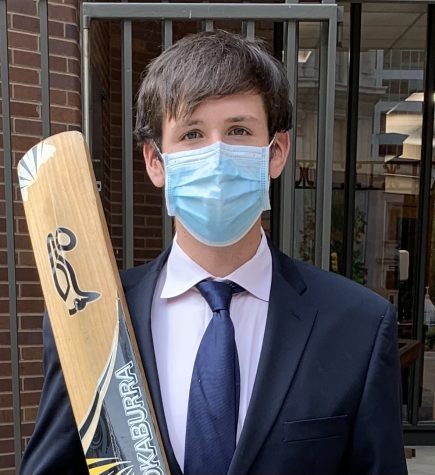 Peter Ryan, Editor-in-Chief
Peter Ryan is a senior at Friends Select School. He currently serves as President of Student Government, Co-Clerk of QUAKE, and founding leader of Cricket...