New FSL Transgender Student Athlete Policy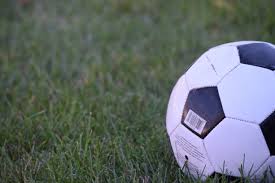 The Friends School League (FSL), the athletic league in which Friends Select teams compete, recently implemented its Transgender Student Athlete Policy, which aims to create an environment that is inclusive to all and a system where transgender student athletes can play on teams on which they feel comfortable and accepted.
Athletic Director Bill Klose, who was part of the committee that wrote the policy, says that they started by assessing the nine Friends Schools' varying policies in 2014, meeting with experts in the field to "set up professional development opportunities for all our coaches," and presenting it to the heads of school in fall of 2016 to be published. He notes how complex the committee's thought process was, intentionally accounting for the perspectives of all participants in the league (including athletes, coaches, and families). "The bottom line is [that] we wanted to make FSL sports a safe place to play for everyone who wanted to participate…we often visit [the policy] again and make sure it says what we want it to and that we are doing what we say we are doing."
The FSL says they strive to be "advocates for all of [their] students" and to help strengthen member schools' communities by "growing in [their] understanding of gender, gender identity development and the eperiences of children who are transgender or gender expansive." The Transgender Student Athlete Policy allows all students in the FSL to participate on any team that matches their gender identity. This also includes their right to privacy: no student can be questioned about their gender or asked to provide any kind of "proof or evidence of their gender." Additionally, they will have access to whichever bathroom or locker room they identify with, but may also request private facilities. Finally, the FSL addresses the complexity of this issue, noting that no policy can account for every possible circumstance regarding student athletes; however, as challenges arise, schools are responsible to address them respectfully and remain committed to effective diversity and inclusion work. 
There is still stigma surrounding transgender athletes: according to studies from the National Center for Biotechnology Information, the "lack of inclusive and comfortable environments [are the] primary barrier to participation for transgender people." They also note that there is no consistent research indicating that transgender females have an athletic advantage during their transition. The Gay Lesbian Straight Education Network's (GLSEN) studies pertain specifically to high school athletes: all students participating in high school sports have better results than their peers in other aspects of their lives as well, including grades, occupational goals, and self esteem/mental health. Particularly for students in the LGBTQ+ community, athletic participation correlates with higher academic performance. 
Several FSS students shared their thoughts on the new policy. Chris Crisden '22 says the community should "bring more light to this policy so more people can know about it… [at Quaker schools] we value equity, inclusion, diversity, and the SPICES, so we should stand by our values."
Lucy Kelley '22 believes "all students should be able to play with the teammates that they feel most comfortable with because forcing a student to play on a boys/girls team when they don't identify with it is transphobic and could hurt their mental health."
"At a Friends League high school level, [it] seems to me that people's comfort tops any competitive questions," says C.C. Servon '21.