Opinion: Sixers' Doc Rivers the Wrong Man for the Job
After early playoff exits for three consecutive years, the Philadelphia 76ers replaced longtime head coach Brett Brown with Doc Rivers, who parted ways with the Los Angeles Clippers after a second round loss to the Denver Nuggets. General Manager Elton Brand and the Sixers' front office felt pressure to replace Brown, who repeatedly fell short of public expectations, with an aggressive, winning coach. However, in hiring Doc Rivers, the Sixers have signed up for another five years of the same problems that plagued the team during the Brett Brown era.
Of all his shortcomings, Brown was most commonly derided for his inability to maximize production from superstars Joel Embiid and Ben Simmons. In Los Angeles, though, Rivers failed to get the most out of even more capable players like Kawhi Leonard and Paul George. After watching Leonard carry the Toronto Raptors to the 2019 NBA title, Rivers elected to restrict his superstar: in 2020, Leonard's usage rate and minutes per game dropped. In games five, six, and seven against the Denver Nuggets, Leonard was not even the Clippers leading scorer. Championship-winning coaches like Steve Kerr (Golden State), Tyron Lue (Cleveland), and Nick Nurse (Toronto) have won critical series by stepping out of the way and letting their best players dominate — Rivers wastes his stars' potential by overemphasizing team basketball, distributing minutes too equally in games' biggest moments.
The primary reason the Sixers sought a new head coach was to combat habitual underperformance in the NBA playoffs. Somehow, their solution to this problem was to hire a leader whose name has become synonymous with postseason failure. Rivers is the only coach to blow three 3-1 series leads in his career, and he never once made the Western Conference Finals in six playoff appearances with a talented Clippers team. His inaction loses basketball games: even with a wealth of rangy defenders, Rivers never adapted his defensive scheme to prevent the Denver Nuggets from executing pick-and-rolls, ultimately costing his team a shot at a title.
An NBA coach must also be an emotional community leader for his players. This was one of Brown's selling points: he had very positive relationships with Embiid, Simmons, Tobias Harris, and others. Rivers' history, though, suggests that he no longer has sufficient leadership skills to productively coach an NBA team. Seriously, what kind of coach allows his players to collapse in such a way that they blow 3-1 leads on multiple occasions?
It is hard to know exactly why the Sixers hired Rivers, but his consistent postseason appearances and familiarity with NBA front offices were likely attractive to Brand and the team's front office.
Although Rivers has struggled in recent years, his supporters point to his 2008 championship with the Boston Celtics as evidence of his coaching ability. This title, though, was won in an NBA that would be unrecognizable to today's fans. Since accurate shooters and athletic big men revolutionized the game by taking more three-point shots and defending the perimeter tightly, Rivers has consistently fallen short of his teams' championship aspirations. He has given fans no reason to believe this may change in his tenure with the Sixers.
About the Writer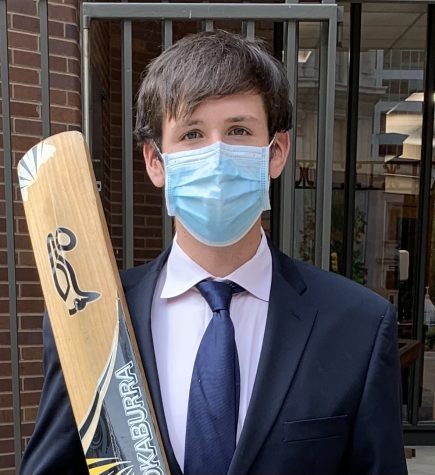 Peter Ryan, Editor-in-Chief
Peter Ryan is a senior at Friends Select School. He currently serves as President of Student Government, Co-Clerk of QUAKE, and founding leader of Cricket...