Breaking News: Presidential Election Results Slowly Coming In
Following November 3rd's general election, votes are slowly being counted in key battleground states across the country, with former Vice President Joseph R. Biden in the lead.
According to New York Times, Biden leads the electoral college race with 253 votes as compared to President Donald J. Trump's 214. Trump trails in the popular vote by upwards of three million votes. (For comparison, former Secretary Hillary R. Clinton won the popular vote in 2016 by 2,868,519 votes.)
Although Biden claimed Wisconsin and Michigan this afternoon, results are yet to be announced in Alaska, Arizona, Georgia, Nevada, North Carolina, and Pennsylvania. Biden's path to victory could be fairly simple: winning Arizona and Nevada, both of which will announce results later tonight or tomorrow, would put him exactly at the required 270 electoral votes. Biden currently leads Arizona by 100,000 votes (3.4%) and Nevada by just under 8,000 votes (0.6%). 86% of estimated results have been reported in both states. Further results will be announced 9 p.m. EST tonight in Arizona and Thursday at 12 p.m. EST in Nevada.
Should Biden lose either Nevada or Arizona, election results will likely come down to the outcome in Pennsylvania, where votes are expected to be counted by Friday, November 6th, the deadline to receive mail-in ballots.
Trump, on the other hand, needs to win Georgia, North Carolina, Pennsylvania, and either Nevada or Arizona in order to secure a second term.
After falsely declaring early this morning that "frankly, we did win this election," Trump has announced that he will request a recount in Wisconsin, and he has also filed lawsuits for a halt to ballot counting in Michigan and Pennsylvania. In Wisconsin, Biden's victory comes by a 20 million+ margin, and while that's only 0.6% of votes (within the percentage that allows for a legal recount request), Biden's apparent victory will likely remain unchanged.
Though he has not declared victory, Biden projected confidence this afternoon, stating, "it's clear that we're winning enough states to reach the 270 votes needed to win the presidency. I'm not here to declare that we won, but I am here to report that when the count is finished, we believe we will be the winners."
About the Writer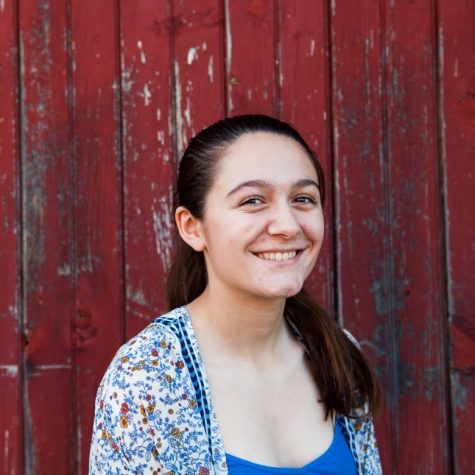 Annie Rupertus, Editor-in-Chief


Annie Rupertus is a member of the class of 2021. In addition to being a class officer, an athlete, and a participant in various social justice-related...