Opinion: Eagles Will Need Improvement and Luck Against Cleveland
This weekend, the 3-5-1 Philadelphia Eagles have a chance to widen their small lead in the NFC East against the 6-3 Cleveland Browns, who are favored by 3.5 points. This weekend will prove an interesting test for the Eagles, who have won only one game against a non-divisional opponent this season.
In their first nine games, the Browns have been especially poor against short passes, often coming on play-action play designs. Cleveland usually makes up for its porous short-yardage zone coverage with strong defensive line play, but star defensive end Myles Garrett will miss Sunday's game due to exposure to COVID-19. This absence is a break for Eagles quarterback Carson Wentz, who has struggled immensely with blitz-heavy defenses this season. Wentz has only completed one-quarter of his under-pressure attempts this season, so a weakened Browns pass rush is a huge break for the Eagles.
However, the Browns could still disrupt the Eagles' offense at the line of scrimmage without Garrett. Last Sunday, the Eagles surprised many by playing inexperienced right guard Iosua Opeta on 100% of snaps. If Opeta plays all snaps again against Cleveland, he will face defensive tackle Sheldon Richardson, who brings explosive pressure at the line of scrimmage. Wentz's performance will depend on Opeta's ability to step up this weekend.
The Browns' shortcomings on quick throws have also been exploited by screens. This fact provides a clear area of improvement for the Eagles, who failed to take advantage of the Giants' poor screen coverage last Sunday. Running back Miles Sanders was useless in screen passes, catching just two passes and dropping a critical short throw in the fourth quarter. The Eagles would be wise to give running back Boston Scott more snaps this weekend, as he has a 0% catch rate and stronger pass-blocking skills against the Browns' fearsome defensive line. Wide receiver Travis Fulgham may see more targets this week after an unimpressive game against the Giants: he favors the left side of the field, which the Browns have defended dismally in recent weeks.
The Eagles will also need to up their game defensively to compete with Cleveland. It's no secret that the Browns like to run the football — they rank 4th in the NFL in rushing yards per game. The Eagles, who rank 25th of 32 teams in run defense, will need to up their game to keep things close on Sunday. The Browns' two-pronged ground game, led by running backs Nick Chubb and Kareem Hunt, depends on elite downfield blocking from tight end Austin Bryant. Chubb, who leads the NFL in yards per rushing attempt, likes to move to the right on his runs. In most play designs that give Chubb a hole on the right side, either the tight end or fullback locates the run-stopping linebacker and provides a critical block downfield. This style is almost perfectly designed to exploit the Eagles' defensive flaws: outside linebacker Alex Singleton was abysmal against the Giants on Sunday, reading running backs poorly and failing to drop into coverage on pass plays. The combination of Chubb's talent, the Browns' blocking schemes, and Singleton's poor run defense could result in a bloodbath this weekend.
The Browns have thrown the ball less since their star receiver Odell Beckham Jr. tore his ACL four weeks ago, but the Eagles' flimsy man coverage may encourage Browns quarterback Baker Mayfield to take more pass attempts. Against the Giants, Eagles cornerbacks Darius Slay and Avante Maddox both made multiple embarrassing errors, allowing their receiver to pick up game-changing gains. Slay and Maddox, along with defensive back Cre'Von LeBlanc, especially struggled against high balls thrown to the sideline — these types of throws are the exact kind that Browns receiver Jarvis Landry thrives on. This weekend, the Eagles will either need stronger cornerback play or extra help from safeties Rodney McLeod and Jalen Mills to prevent the Browns from dominating the game through the air.
About the Writer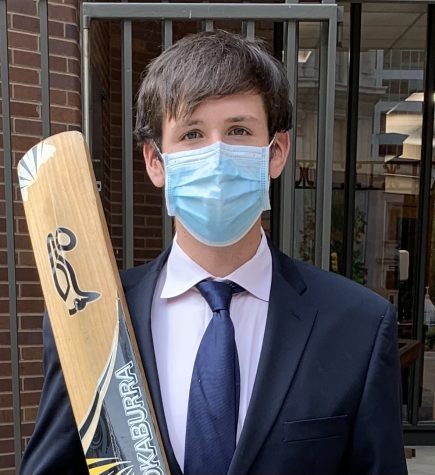 Peter Ryan, Editor-in-Chief
Peter Ryan is a senior at Friends Select School. He currently serves as President of Student Government, Co-Clerk of QUAKE, and founding leader of Cricket...