Breaking: Friends Select Winter Sports Update
Friends Select winter sports teams will resume practices as soon as Tuesday, January 19th, and could return to competitive play as soon as Monday, February 15th, Athletic Director Bill Klose said in a meeting with student-athletes this afternoon.
According to Bill, the school will provide mandatory testing for students and coaches before practices begin. All participants will be required to wear masks and a tracking device throughout practices and games. For road games, Friends Select teams will not use locker rooms to mitigate potential exposure. Student-athletes can opt-out of competitive play at any time if they are uncomfortable practicing and playing with the team.
As of now, all games will be played against Friends League opponents, though some member schools will not participate in the winter season. Spectators will not be permitted at any events during the winter season. Although no formal tournament is planned yet, the league hopes to hold a postseason competition to crown league champions. In the event that any winter sports team cannot field a full squad, the team will continue to practice without playing competitive games.
Practices will no longer be divided by brown and gold sections; instead, whole teams will practice together so that the boys and girls basketball teams will not share the gym at any time. No more than twelve swimmers will occupy the pool at any time.
In order to participate in the winter sports season, student-athletes must inform their coaches of their intent to play, or opt-out, by tonight. Students can choose to only participate in school practices or to also participate in potential games. Students who will remain fully virtual after February 1st can still play on their athletic teams if they choose.
Bill stressed the importance of returning to practice not just to prepare for potential games, but also to improve student mental health. Especially in winter, he notes, it is important for students to see their friends and teammates and exercise.
Upper School families will be informed of these decisions in a Zoom with Bill tonight at 7:00pm.  
About the Writers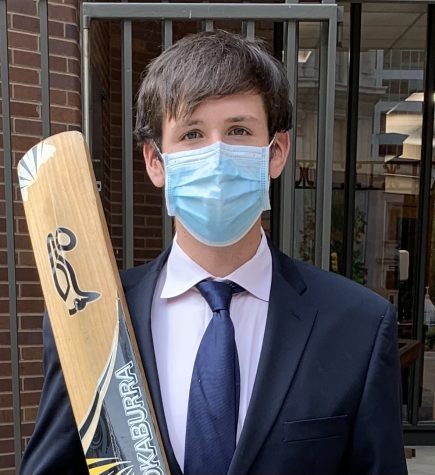 Peter Ryan, Editor-in-Chief
Peter Ryan is a senior at Friends Select School. He currently serves as President of Student Government, Co-Clerk of QUAKE, and founding leader of Cricket...