Opinion: Sports Can Wait for Now
As many Friends Select students eagerly await their return to hybrid-learning in two weeks, some student-athletes have already come back to the school building for practice. Beginning this week, members of the boys and girls basketball teams have the option to attend in-person practices on campus after most school days. All players are bound to the renewed community stewardship agreement and must produce a negative COVID-19 test administered by the school prior to practicing. Mandatory social distancing and mask-wearing are in effect at all times, and players must stay home if they or their family members have displayed any symptoms of COVID-19. Both teams can resume competitive play on Wednesdays and Saturdays as soon as February 13th.
While the school has done a good job of making in-person practices safe, their current athletic policy has one glaring oversight: members of brown and gold groups practice together many times a week. Even with sound protocols, this mixing between groups completely nullifies the intended effect of having separate groups in the first place. If a player in one group unknowingly transmits the virus to a member of the other during practice, it immediately doubles the number of students who could be exposed to the virus during the school day. Until test positivity rates drop and all students can attend school together safely, sports practices should remain split between brown and gold groups.
The brown and gold groups have been mixed together in order to prevent practices with just a couple of participants and to give athletes extra opportunity to prepare for upcoming games. However, neither of these factors should matter in planning sports practices: small practices don't matter if players are only executing individual drills like they are supposed to, and for reasons outlined below, competitive games should not resume in the immediate future. For now, there is no reason to justify holding practices with student-athletes from both the brown and gold groups.
Additionally, all games against other schools should be postponed indefinitely. While Friends Select can implement and monitor its own protocols, it can't regulate and track contact and transmission at other schools. Also, collisions are bound to happen on the basketball court, between both teammates and opponents. Players can exercise as much caution as possible, but close contact is inevitable — one transmission during a game could jeopardize two entire school populations. This risk of exposure is too great to justify given the current state of the coronavirus in Philadelphia: statistics are not as dire as they were four weeks ago, but there are still an average of 533 new cases reported in Philadelphia County every day in the last week. Indeed, the Centers for Disease Control generally warns against indoor sports that require closeness of fewer than six feet and high physical exertion. For basketball specifically, the CDC recommends that teams stick to individual skill-building drills. 
According to Athletic Director Bill Klose, part of the intention behind the school's rushed return to competitive play is to provide a renewed sense of normalcy to student-athletes. For now, though, practice is plenty. For basketball players, simply getting back into the gym and exercising on a daily basis should be enough to hold over until the spring season.
Right now, the school should simply focus on preparing for a competitive spring athletic season. At this point, each sports team has lost exactly one season to COVID, so beginning sports again in March would essentially start a new cycle after a one year hiatus. Additionally, Friends Select's spring sports teams — softball, baseball, tennis, and crew — are much more easily adaptable for social distancing than basketball. Sports teams are an essential part of our community, but for now, they should be sacrificed to make the return to hybrid-learning safer for all students.
About the Writer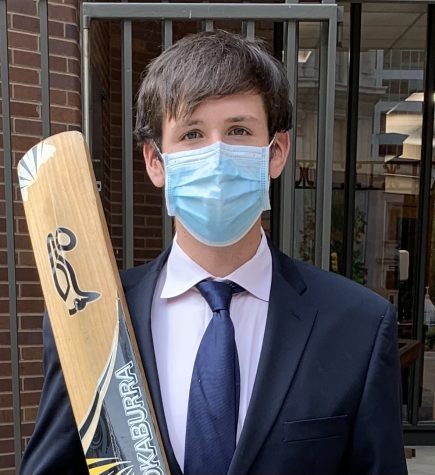 Peter Ryan, Editor-in-Chief
Peter Ryan is a senior at Friends Select School. He currently serves as President of Student Government, Co-Clerk of QUAKE, and founding leader of Cricket...