One of the Best Amazon Original Series, "The Wilds"
At the beginning of quarantine, I was binging a lot of good TV — drama, comedy, horror, you name it. With this busy school year, though, I haven't had much time to sit down and get into a new show — that is, until I watched The Wilds. I first saw the show on a TikTok review video, and after their first season of the series, it would feel wrong to not spread the word. The Wilds, available on Amazon prime, is a short time commitment since they have only made one season so far. The Wilds has a few flaws here and there, but overall it is an excellent and well-rounded series that everyone should watch.
The show is centered around a group of teenage girls who think they are going on a girl-power, feminist retreat to Hawaii until it all goes wrong –their plane crashes and they end up stranded on an island with few resources. What the girls don't know is that it is all a part of a twisted social experiment.
One interesting aspect of The Wilds is that the entire main cast has had very few previous acting gigs. There was only one main actress whom I had seen in another show, in which she had a small role. There are so many advantages to having a new cast: you get to see all of these women for the first time, and there's no previous role that you would have seen them in to cloud your view. It lets you fully submerge yourself into the episodes because the only thing to think about is their characters in the series.
While this may be a new group of actors, it is easy to fall in love with not only their characters but the actresses themselves by watching all of the behind-the-scenes videos and interviews. Many of them are also from Oceania, so you get to hear their fun accents in those videos (they all have an American accent in the series.)
The Wilds is also much less straight-centric than most mainstream TV shows, which is refreshing. The show also has a racially diverse cast, and the characters show their culture. Martha or "Marty" is Indigenous and we get to see many scenes revolving around her culture and how much she loves and shows pride towards it. Often, shows with people of color as leads have storylines centered around that character's struggle with racism — in The Wilds, this is not the case.
This show is nothing short of spectacular, from the chemistry between the cast to the intriguing and thrilling plotline. I would 1000% recommend this to anyone. If you choose to watch all 530 minutes of this masterpiece, I would love to hear your opinions and exchange thoughts and theories.
Leave a Comment
About the Contributor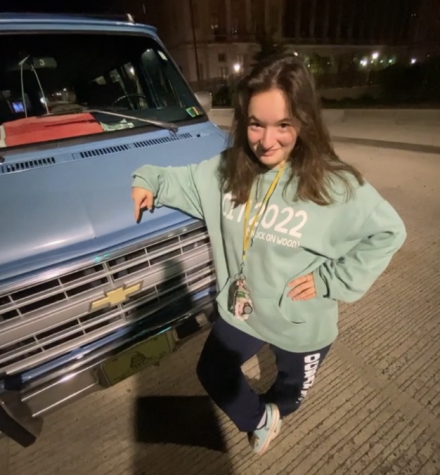 Lily Brin, Editor in Chief

Lily is a senior at Friends Select School and has attended FSS since Pre-K. She is one of the Editors in Chief for the Falcon in addition to leading Gender...