What Pennsylvanians Should Know About the 2022 Senate Election
Pennsylvania will elect a new United States senator in 2022 on account of current junior Senator Pat Toomey's decision not to seek a third term.
Although Pennsylvania has had at least one Republican senator in every U.S. Congress since World War II, Toomey's seat could flip; CNN currently projects his seat as the most likely Republican seat to change hands in the 2022 election. After former President Donald J. Trump carried Pennsylvania by just 44,000 votes in the 2016 presidential election, the state turned blue for President Joseph R. Biden by over 80,000 votes in 2020.
No noteworthy Republicans have yet announced their campaigns for Pennsylvania's available senate seat. Possible conservative candidates include U.S. Representative Mike Kelly, Trump-appointed U.S. Attorney William McSwain, and Donald Trump Jr. Kelly, who represents the city of Erie in the House of Representatives, has authored proposed policies on national security and election integrity. McSwain has vocally opposed "an increasing sense of lawlessness in the city of Philadelphia." Trump Jr. has spent the last four years supporting his father, Donald Trump, during his only term as president.
Two prominent Pennsylvania democrats, Lieutenant Governor John Fetterman and PA Representative Malcolm Kenyatta, have both officially launched Senate campaigns for the 2022 election. Other potential candidates include Montgomery County Commissioner Val Arkoosh, Philadelphia Mayor Jim Kenney, former Pennsylvania Treasurer Joe Torsella, and U.S. Representative Madeleine Dean.
Fetterman's and Kenyatta's campaigns both take more liberal stances than current Democratic Pennsylvania Senator Bob Casey. Fetterman, who has championed progressive causes since the 1990s, supports single-payer healthcare, the legalization of marijuana, and climate justice legislation. Kenyatta, a thirty-year-old product of Philadelphia public schools, advocates for an end to mass incarceration, improvements to the American healthcare system, and investments in clean energy.
Both Arkoosh and Dean would be running to become Pennsylvania's first woman senator. Arkoosh, a licensed physician, gained statewide acclaim for her leadership in Montgomery County during the COVID-19 pandemic. Dean, who represents nearly all of Montgomery County in the U.S. House of Representatives, served as an impeachment manager in the second impeachment trial of President Donald J. Trump. Women currently hold 24 seats out of 100 in the senate.

Pennsylvania is also one of 43 states to have never had a Black senator. Kenyatta, the first openly LGBTQ+ person of color elected to the Pennsylvania general assembly, has fought for workers' rights, higher minimum wage, and the reversal of generational poverty as a state representative. He would also become the first Pennsylvania senator from Philadelphia since Arlen Specter, who completed his final term in 2011.
About the Writer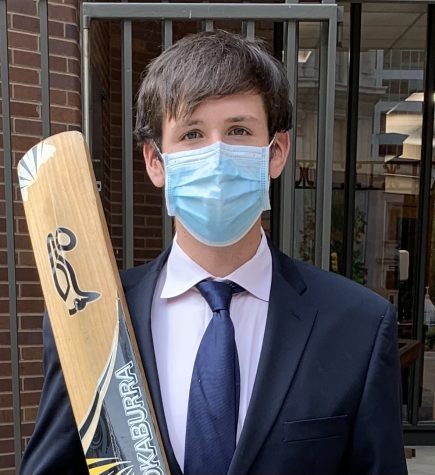 Peter Ryan, Editor-in-Chief
Peter Ryan is a senior at Friends Select School. He currently serves as President of Student Government, Co-Clerk of QUAKE, and founding leader of Cricket...