Upper School Plans to Bring Back More Students
Friends Select will begin exploring measures to bring back "as many students as possible" to four days per week in-person learning after Spring Break, announced Upper School Director Chris Singler in a town hall on Monday evening.
Approximately one hour after the town hall concluded, Upper School families received an email from Chris Singler containing a survey regarding potential return policies. The survey will serve as the first step in gauging how many students would like to attend school on all four in-person learning days, if given the opportunity. After the school announced that seniors would be permitted to attend school full-time, about two-thirds of the hybrid seniors chose to return.
At the moment, around 75 out of 195 Upper School students attend in-person school on any given school day. Last week, the school announced that students in 7th and 8th grade will have the option to attend school on all five in-person learning days starting on Tuesday, April 6th. While returning to full capacity is not yet possible, Chris says that "many of our classrooms can accommodate more students." Some classrooms currently hold just two or three students during class time due to low student turnout and high capacity.
Chris also confirmed that a graduation ceremony will take place in an outdoor location at 10:30 AM on Saturday, June 12th. A venue has not yet been chosen, but Chris says that the school hopes to "maximize the number of people that can [safely] attend, especially from graduates' families."
Additionally, a student committee led by Upper School Dean of Students Norman Bayard is exploring potential venues for a prom. Although an event is feasible from a numbers perspective, Philadelphia currently has a no-dancing provision instated to prevent large gatherings.
For now, iSelectLearning will be available to students for the remainder of the school year. At the town hall, Head of School Michael Gary stated that the school plans to have "everybody in the building 100% of the time" for the 2021-22 school year.
About the Writer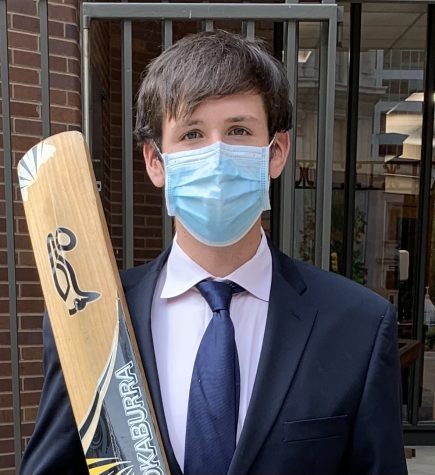 Peter Ryan, Editor-in-Chief
Peter Ryan is a senior at Friends Select School. He currently serves as President of Student Government, Co-Clerk of QUAKE, and founding leader of Cricket...