The Pigeon: Perry Zanki's Cat, Sassy, Unmasked as Ringleader of Underground Crime Syndicate
According to the FBI, a warrant was issued this morning for the arrest of Sassy, FSS biology teacher Perry Zanki's tabby cat.
The bureau's director reported that Sassy seems to have moved on from her usual prey — stink bugs, crickets, and her own tail — to larger and more human targets. "It's quite surprising," says Perry. "You think you know your cat, and then one morning you wake up and she's about to be arrested for mob activity."
Though the case file is classified, FSS students knowledgeable on the matter believe that Sassy has been orchestrating illegal transactions under everyone's noses for months.
According to Perry, Sassy has always possessed some human-like characteristics. Though apparently scared of the outdoors, Sassy enjoys van rides, eating food off of Perry's plate, and walking around on floors covered in money. She can sometimes be spotted on her hind legs keeping watch out of his window, pictured below. She also refuses to drink water from a normal cat bowl, instead opting to drink from a running tap.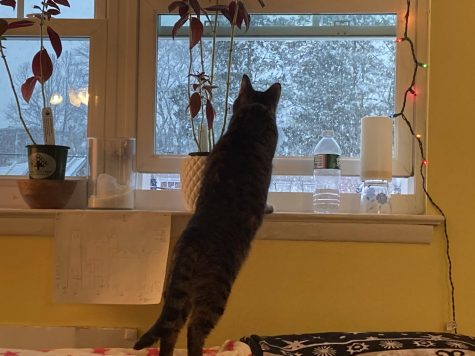 "Honestly, we should've seen this coming. Sassy has always given off suspicious vibes," says biology student Chris Crisden '22. "I even saw her once walking across Perry's Zoom background with a wad of cash in her mouth."
A federal trial will take place next Monday in Washington D.C.'s animal court, with Sassy facing organized crime charges punishable by up to 5 cat years in prison.
"Though we at FSS do not condone Sassy's criminal actions, we have all grown to love her and hope that she will see the error of her ways," wrote Upper School Director Chris Singler in a letter this afternoon. "Please hold Perry and his family in the light during this difficult time."
Disclaimer: This is a satirical piece and is not factually accurate.
Leave a Comment
About the Contributor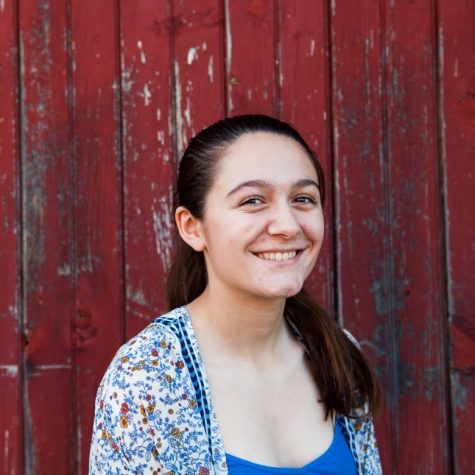 Annie Rupertus, Editor-in-Chief


Annie Rupertus is a member of the class of 2021. In addition to being a class officer, an athlete, and a participant in various social justice-related...