COVID-Era Trends Lower Nationwide College Acceptance Rates
Due to test-optional applications, unusually high deferral rates, and an overall increase in applications from the nationwide high school class of 2021, acceptance rates at highly selective colleges around the country dropped significantly during the 2021 cycle.
Princeton University, University of Pennsylvania, and Swarthmore College, three of the most selective colleges in the Philadelphia area and the nation, reported record low acceptance rates this year, according to the Philadelphia Inquirer. Penn's acceptance rate dropped from 7.4% to under 5%, and Princeton reported an acceptance rate under 4%. At Swarthmore, only 7.8% of all applicants were accepted, a record low. This year, most colleges saw increases in applications from 15% to over 100% from last year; Princeton's applicant pool rose by 15%, and Penn's increased by 33%.
Restrictions imposed by the COVID-19 pandemic prevented students from taking typically required standardized tests like the SAT and the ACT in spring 2020, leading almost all colleges and universities to accept applications without test scores this year. This change was partially responsible for the massive increase of applications at highly selective schools; without the barrier of the high test scores usually expected at elite colleges and universities, more high school students tried their luck at reach schools. At Penn, where test scores were previously required, over one-quarter of regular decision applicants did not include an SAT or ACT score on their application.
Additionally, the possibility of virtual learning and COVID-19 restrictions led many students accepted to college in 2020 to defer their enrollment, joining the class of 2025 instead. This shrunk the number of students accepted at many schools — Penn and Princeton both accepted several hundred fewer students than in previous years.
Finally, the inability to visit campuses and uncertainty surrounding the college admissions process during a pandemic may have led high school students to apply to more schools.
Despite these developments, the Friends Select class of 2021 recorded an unusually successful college decision season. Seniors at Friends Select received offers of admission from among the nation's most selective state schools, small liberal arts colleges, women's colleges, art schools, international universities, HBCUs, and six of the eight Ivy League schools. A comprehensive list of college and university acceptances will be released later this month.
About the Writer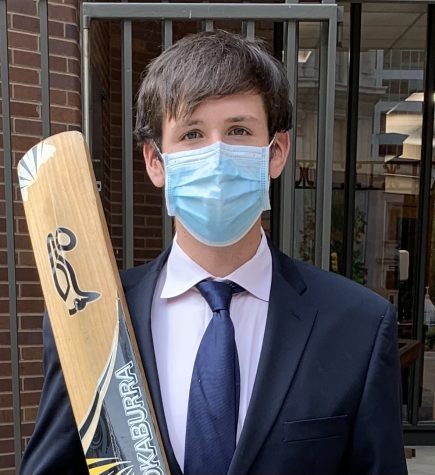 Peter Ryan, Editor-in-Chief
Peter Ryan is a senior at Friends Select School. He currently serves as President of Student Government, Co-Clerk of QUAKE, and founding leader of Cricket...