Upper School Students Launch Political Talk Show, "Controversial Corner"
Chris Crisden '22, Henry Planet '23, and Hayden Wiltshire '24 recently launched a weekly Instagram Live talkshow titled "Controversial Corners." The show, which airs every Friday night at 9:00 p.m. on Chris's account (@chriscrisdenjr), explores hot button issues in politics, pop culture, and social life.
Each episode of Controversial Corner features three fifteen minute conversations covering popular topics for political discourse, as well as a more lighthearted conversation and a thirty minute debate finale. Last week, the group discussed cancel culture, a sexual assault allegation in Philadelphia, and differences that arise in biracial romantic relationships.
Chris, who previously hosted an Instagram Live show called "Chit Chat with Chris" on his personal account, founded the show at the beginning of April — he also presents daily news and weather to the Upper School chorus class on Mondays and Thursdays.
Chris found inspiration for Controversial Corner after a spontaneous live stream with Hayden, during which they debated several political ideas. "I believe communication is key and we can solve more issues if people actually listen," says Chris. "My main goal is to give everyone a space in which they can share their opinions."
Political discourse and debate lie at the heart of Controversial Corner; Hayden calls the program "a melting pot of ideas from different viewpoints." Hayden, a self-described moderate libertarian, pits his opinions against Henry's more liberal ideas, while Chris weighs in as a neutral presence.
Despite their differences, Hayden and Henry respect each other's intellect and viewpoints. "Although we butt heads, it's better that we do it as two people who intellectually understand topics," says Henry. "It's good to pit these ideas [against] each other sometimes."
Beyond specific political ideologies and agendas, Controversial Corner aims to promote open dialogue and tough conversations in the Friends Select community. "I hope the show brings some entertainment and encourages some deeper thought. I hope it causes people to leave their comfort zone," says Hayden.

Controversial Corner welcomes viewer suggestions for conversation topics. Suggestions can be sent to any of the hosts' school email addresses — [email protected], [email protected], or [email protected].
About the Writer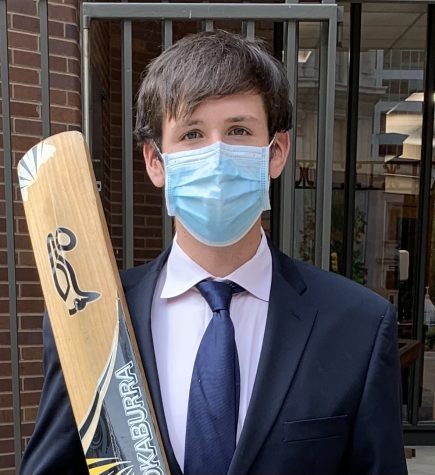 Peter Ryan, Editor-in-Chief
Peter Ryan is a senior at Friends Select School. He currently serves as President of Student Government, Co-Clerk of QUAKE, and founding leader of Cricket...