Election 2021: What You Should Know About Pennsylvania's May Ballot Questions
When Philadelphians head to their polling places on Tuesday, May 18th to vote in the city's primary elections, media coverage will center around the city's Democratic primary for District Attorney. However, the four ballot questions posed to all Pennsylvania voters will consider laws and regulations on race-based discrimination and the authority to designate states of disaster. These referenda, which would alter the state constitution, require a simple majority vote from the general population.
Ballot questions #1 and #2 consider which state officials should have the authority to limit and end states of disaster. States of disaster are periods during which the Governor assumes additional authority to mitigate a crisis: Governor Wolf has declared such states during winter storms, civil disturbances, and the opioid epidemic. Currently, only the governor can terminate such a designation. However, conservative state legislators seek to shift this responsibility to the House of Representatives, which is majority Republican. This ballot question could be a reactionary measure in the wake of the COVID-19 pandemic, when Governor Tom Wolf, a Democrat, kept lockdown restrictions in place for long periods of time, much to the chagrin of state Republicans. In 2020, the state legislature attempted to revoke Pennsylvania's state of disaster before the Pennsylvania Supreme Court turned them down. Governor Wolf encourages Pennsylvanians to vote "no" on ballot question #1.
Ballot question #2 seeks to restrict Governor-ordered states of disaster to just three weeks — they currently last 90 days. Like with ballot question #1, Pennsylvania Republicans have drafted this referendum with hopes of handing increased authority to their own party. Under this amendment to the state constitution, only the state legislature would hold the power to extend a state of disaster.
The third ballot question also proposes a change to the Pennsylvania Constitution Ballot question #3 asks voters whether or not the state should prohibit forms of discrimination predicated on race and ethnicity. The bill, vocally supported by Pennsylvania Democrats, has not yet received any public opposition.
A final question, which is significantly less connected to typical modern issues than the others, would give local fire departments the ability to take out loans to enhance their equipment. This proposition, which already passed the state legislature, received backing from the Pennsylvania Fire Emergency Services Institute.
All registered Pennsylvania voters can cast a vote on these four questions on Tuesday, May 18th. To register to vote, click here; citizens must register by May 3rd. To find your polling location, see vote.org.
About the Writer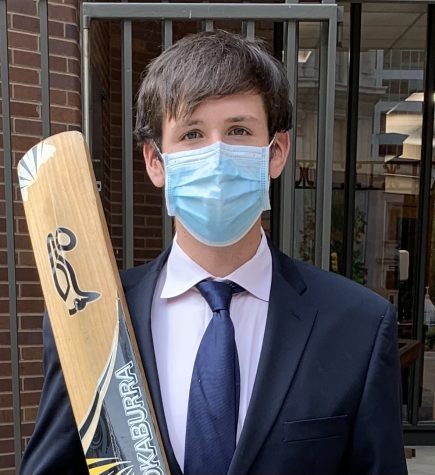 Peter Ryan, Editor-in-Chief
Peter Ryan is a senior at Friends Select School. He currently serves as President of Student Government, Co-Clerk of QUAKE, and founding leader of Cricket...