Dave Marshall: Brazil to Philly, Finding History Along the Way
History wasn't always in the cards for Dave Marshall. In fact, as a high school underclassman history was his least favorite subject. He tried to drop it and double up in the sciences but was steered away from this decision by a school counselor. This all changed during his junior year of high school. "I had two of my favorite teachers ever in 11th grade U.S. history and 12th-grade European history. They were very different but both brought history to life in very exciting and creative ways," Dave recalled. 
While for many years Dave was unsure of the subject and age group he would be interested in working with, being a teacher was almost always a likely career path, as nearly everyone in Dave's family, including his sister, works in education.
Dave grew up with his parents and older sister Lillie in a Boston suburb called Brookline, a small town with many perks. He was able to walk to school for his entire life in under 15 minutes and was just a short drive or train ride away from the city. To top it off with a historical fact, Dave shares that Brookline is JFK's birthplace!
One of Dave's many passions is Brazilian history; he majored in the field and has spent a total of one year living in Brazil over 4 trips. On Dave's third stay in Brazil, he made it a research trip with his lifelong friend Danny who was born in Brazil's largest city. A driving force to move to Philadelphia was that Danny moved here last summer. Dave has introduced the Brazilian history elective to Friends Select and hopes it gains traction as he learned at his last two schools it is one of his favorite classes to teach.
Dave taught at three other schools before coming to FSS, including the same school that former president Barack Obama attended in Honolulu. He also taught for six years at a school north of San Francisco called Marin Academy, and afterward, he went to graduate school at Columbia University. Finally, he spent his last six years in Seattle at University Prep.
At FSS, Dave has introduced two new electives and is an advisor for the class of 2024. Since his recent move to Philadelphia, Dave has enjoyed exploring different cafes, daily bike rides, and sightseeing. In addition to these other activities, attending concerts is one of his many passions: "I love music. I haven't actually been able to go to any proper concerts here in Philly yet, but that's one of my favorite things to do," he said.
So far, Dave has felt welcomed in his new community and hopes to share his excitement for history with students. You can find him walking up and down the 1700 stairs to get from class to class. Or, just look above your eye level and you might just spot him. He is 6'6" after all.
Leave a Comment
About the Contributor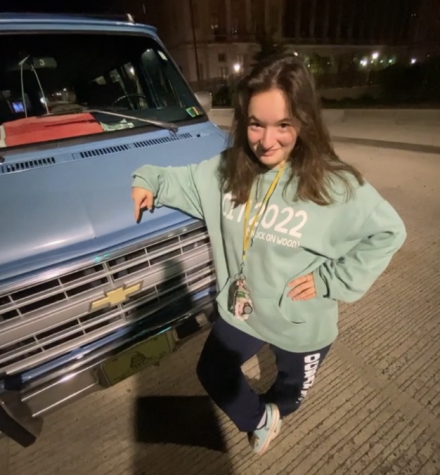 Lily Brin, Editor in Chief

Lily is a senior at Friends Select School and has attended FSS since Pre-K. She is one of the Editors in Chief for the Falcon in addition to leading Gender...