Falcon Roundtable: Movie Recs
Movies have been a part of our lives since before we could remember. From that jaw-dropping twist in a thriller to a gasp-inducing jump-scare in a horror; that tear-jerking, heartbreaking love scene to the double-over-struggle-to-breathe hilarious joke in a comedy, movies elicit memories, tears, and timeless one-liners. The Falcon team shares some of our favorites with you.
---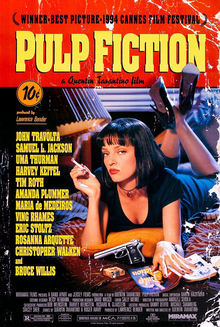 Jakob – Pulp Fiction
Action, drama, comedy, thriller. Genius dialogue. Pulp Fiction has it all. The nonlinear timeline may confuse some at first, but part of that is what makes the story so great. The end scene is a continuation of the beginning. The actual ending is in the middle. The amount of quotable lines is insane. Starring Samuel L. Jackson, John Travolta, Uma Thurman, and Bruce Willis, the film is unforgettable. It is a must-watch.
---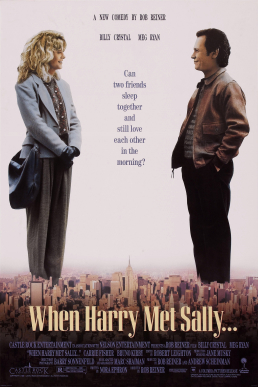 Patrick – When Harry Met Sally
When Harry Met Sally is the perfect blend of timeless humor and ever-relevant references. It tells the story of Harry Burns and Sally Albright, played by Billy Crystal and Meg Ryan respectively. They meet as recent college graduates and fight about platonic relationships between men and women. They meet again many years later, and a friendship buds. Harry and Sally's intertwining story in the beginning of the movie sets up a rocky relationship, though their interaction in the diner stabilizes their relationship, leading to a close friendship. Their relationship throughout the movie is frustrating, charming, and relatable. The movie is full of memorable scenes and is engaging and funny all the way through.
---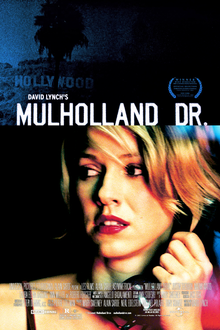 Zachary – Mulholland Drive
I refuse to shut up about this movie and will continuously recommend it to my friends, which continues to fall on deaf ears. Hopefully, it won't here. I'll preface everything to come with a David Lynch is not for everyone," but to figure that out you have to experience him. I'm not even sure if Mulholland Drive is the best window into the David Lynch experience if you will (that's probably for Eraserhead and Twin Peaks, which I adore respectively), but nonetheless, Mulholland Drive is a unique and surreal experience. Without trying to come off pretentious, there are movies, and then there is art, and this film is a striking vision of art.
As is probably clear, I have been dancing around the topic of synopsis… this is by all means intentional. The little-known eighth deadly sin actually is explaining a David Lynch movie to someone, so I won't. He famously refuses to explain the meaning of any of his movies, and, well, I agree with him completely. Each person should be given the opportunity to form their own experience unaided or impaired by anything.
I have a feeling that if all that I write is the above, nobody is going to go watch this movie, which is definitely not what I want to happen. You might wonder, "what genre is it?" which is where I say, "every single one." It's a thriller, a romance, a comedy, a horror, an action, a crime, and much more all in one. It's surreal, it's weird, and it's confusing (don't let that slip), nevertheless, it's a masterpiece.
To boot, it stars Naomi Watts in her first mainstream role and features a relatively unknown Justin Theroux.
So please carve out some time (~2.5 hours) and watch Mulholland Drive. If you hate it, that's okay, at least you experienced it.
---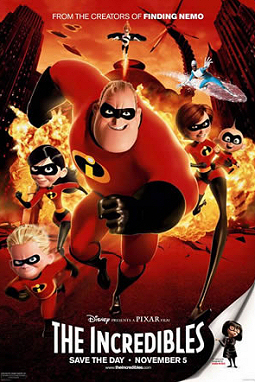 Asa – Incredibles
I wouldn't say I regularly watch a ton of movies, but throughout my life, I've seen my fair share. However, when I think about my favorite movie, The Incredibles is always in contention. The animated movie explores a family of superheroes who cannot publicize their superpowers due to a government mandate. With a cast containing legends like Samuel L. Jackson, and a fan-turned-villain antagonist, the plot isn't the captivating part for me. I first saw The Incredibles in 1st grade, and it was even obvious to me, a six-year-old, that the quality was truly ahead of its time. This level of animation had never really been seen before, as the movie was released in 2004. It was something that was very captivating for a young audience, and it really shook the animation world at its time. Even after re-watching multiple times, as a 17-year-old, I still love the movie just as much.
---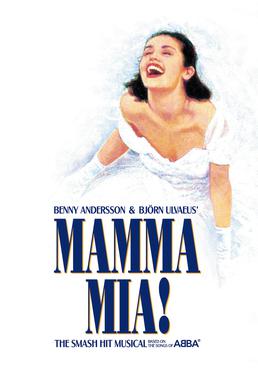 Lena – Mamma Mia
When I was eight years old, my parents introduced me to many movies. Mamma Mia was one of the first movies I ever watched and loved and one of the many childhood movies I still love to this day. For those who don't know, Mamma Mia was originally a musical. The play was inspired by the Swedish band Abba's songs. The playwright, Catherine Johnson, says she heard the song Winner Takes It All by Abba, and an idea came to mind. Thus she began to write Mama Mia the Musical. Mamma Mia the movie was created a year later. The film came out on July 18, 2008, and stars Meryl Streep, Amanda Seyfried, Colin Firth, Pierce Brosnan. The film is about Donna (Meryl Streep), who is an independent Hotel owner in Greece helping to plan the wedding of her daughter Sophie, played by Amanda Seyfried, Sophie secretly writes to three men from her mother's past In hopes of finding her father and having him escort her down the aisle. Inside all of this is a beautiful story about a mother and daughter with stunning scenery, amazing musical numbers, and lots of laughs. All in all, the movie does romance, comedy, and musical, unlike any others. I would highly recommend this movie to anyone who wants a good laugh or cry.
---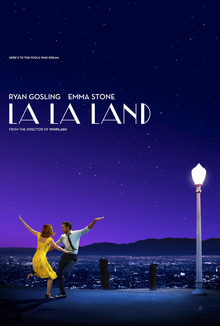 Lucy – LaLa Land
LaLa Land, a 2016 romantic comedy starring Emma Stone (Mia) and Ryan Gosling (Sebastian), is one of my absolute favorite movies in the world. It has a beautiful, melancholic soundtrack and stays on theme throughout the whole story while it depicts a beautiful yet imperfect love story. The setting, Hollywood California, is so beautifully and artfully portrayed that you can't bring yourself to look away. The scenes have the same aesthetic and color palette throughout the movie, making it all flow together beautifully. For those of you out there who love a good enemies-to-lovers trope, LaLa Land definitely provides that, while also showing a love story that isn't perfect, but still is beautiful. This is a movie about love, but it's also about following your passions and never giving up. The movie is super well done, and I'd highly recommend watching it.
---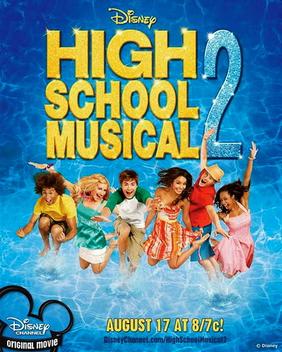 Scarlett- High School Musical 2
High School Musical 2 is one of the greatest movies of all time. The cheesy teenage drama mixed with the several behind-the-scenes love stories that develop make any viewer easily engrossed in it. The ups and downs of Troy and Gabriella and their love, mixed with Sharpay's rivalry with Gabriella, make it a hard decision to choose between who is Troy's best option. Although many disagree with this opinion, I believe it is one of the funniest and most entertaining movies to ever watch. Perfect for a day when you are feeling down, can't find a more serious movie to watch, or on a rainy day inside, it's the perfect cheesy rom-com. Make sure to watch the journeys of Troy, Gabriella, Sharpay, Chad, and the high schoolers of East High.
---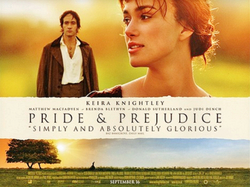 Margot – Pride and Prejudice
Pride and Prejudice, the 2005 movie adaptation of Jane Austen's 1813 romance novel, is a masterpiece. Not only are the scenery of rolling hills, depictions of exquisite ballrooms and feasts, and endearing English accents embodied by all the characters huge pluses to the viewer's experience, but the movie tells a story of stubbornness, growth, and love.
Protagonist Elizabeth Bennett faces societal pressures, as well as added expectations from her nagging mother, to marry rich. Upon encountering the scowling, negative, and antisocial Mr. Darcy, Elizabeth finds the prospect of marrying him utterly ridiculous and quite incomprehensible. They butt heads in many social functions, including a ball in which they find themselves performing a slow and elegant waltz. The anger and tension, juxtaposed with the clear chemistry and spark, create a shocking and mesmerizing love-hate connection and attraction between the two. As time goes on, both characters begin to show some of their own vulnerability and softer sides, especially through the lens of how they care for their families. Darcy's endearing relationship with his younger sister, even through momentary clips, shows Elizabeth that he is capable of so much more than his stone-cold facade which he presents most of the time. Elizabeth exposes her own care for her sisters and charming relationship with her father to the viewer over the course of the movie, giving her character depth beyond the stubbornness and resistance she shows to Darcy.
Their slow-burn relationship grows through the involvement of their respective families with one another. Fairly early on, Darcy begins to show a begrudging and internally tumultuous love for Elizabeth, despite her lower family status. With time, he begins to realize that her status doesn't matter to him, and his feelings for her remain strong and unwavering. Elizabeth, on the other hand, hates Darcy passionately for most of the movie, and only towards the end, realizes she is wrong to judge him so brutally. Their undeniable spark eventually overcomes both of their prejudices towards each other, leaving them truly happy together.
The evolving, deep, complex, and layered characters in this movie are really what makes it worth the watch. They each exhibit their own personal growth, senses of dry, sarcastic humor, and subtle ways of showing affection to one another. Pride and Prejudice is a classic, timeless piece of cinema, exemplifying the truth, humanity, and joy behind a slow-burn love story.
---
Leave a Comment